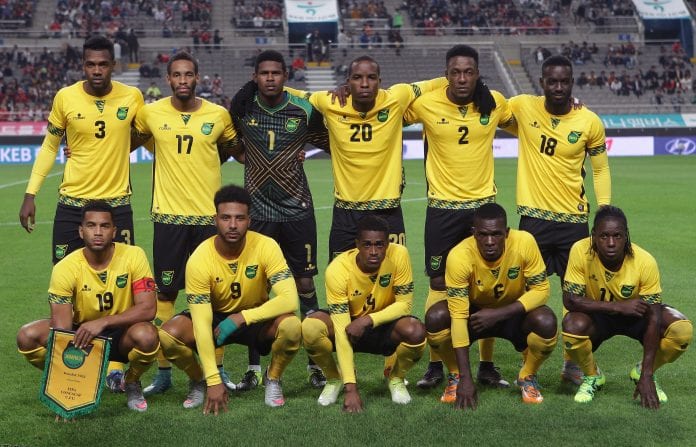 Despite losing the recent CONCACAF Gold Cup in agonizing fashion to the United States, Jamaica's football program has a lot to be proud of and even more to look forward to.
The loss against the United States was disappointing, to say the least. The early first half injury of the motivational goalkeeper, Andre Blake, the ultra-defensive tactics and unnecessary fouls committed by the Reggae Boyz all added to the bitter taste of defeat. But all is not lost. Jamaica's head coach Theodore Whitmore and the entire coaching panel have a lot to be proud of.
Move away from recruiting English born players
The direction now being taken by the coaching staff augers well. It should be noted that all the players included in the recent Gold Cup Squad came through Jamaica's youth system. They all were born on the island. This proves it's possible to identify, develop and market home=grown talent and slowly move away from recruiting English-born players of Jamaican heritage. It has been seen where many of these foreign recruits were players rejected by English clubs. Mostly, these players turn to Jamaica in order to boost their resumes with a possible World Cup appearance.
Jamaica netted six times in the tournament and conceded only three goals. This while placing emphasis on defense and employing a counter-attacking strategy.
Critics of the team's style of play rued the fact that the midfield was generally nonexistent, employed as the first line of defense. Ball possession among the Jamaicans was sparse at best as long passes and wild clearances were too many. But for the Jamaicans to reach as far as the final and lose to a last gasp strike speaks volumes to their tenacity and athleticism.
Coach Whitmore should take heart. In order for this core squad of players to effectively compete in CONCACAF and on the world football stage, more attention must be paid to ball possession and building more cohesive attacks.
It is interesting that during the Gold Cup final the first time the Jamaicans attacked their opponents they scored.
Solid defense
Defensively the team looks solid for the most part but for the wild clearances and the unforced errors.
Nurture youth talent
Jamaica's senior football program looks to be heading on the right path. That cannot be sustained if the powers that be in the sport do not tap into the rich talent of youth players. This talent needs nurturing to become the feeder for the senior program.
This is not unattainable in the five years left before the 2022 World Cup.