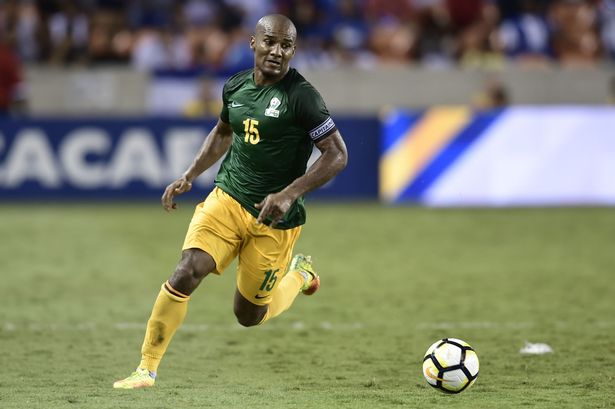 Regional soccer body CONCACAF has confirmed it is investigating French Guiana. That nation opted to play attacker Florent Malouda at the Gold Cup tournament in San Diego, despite the former France international's ineligibility.
The Ex-Chelsea star and 2006 World Cup star Malouda, 37, was deemed ineligible to represent French Guyana at the tournament, having earned 80 caps for France.
Malouda featured in French Guiana's goalless draw against Honduras in Houston, Texas on Tuesday night. The team managers disregarded the CONCACAF ruling by starting Malouda. He wore the captain's armband in the goalless draw against Honduras in Group A. Previously, he was left out of last week's 4-2 loss to Canada.
Referred to disciplinary committee
After Tuesday's match CONCACAF indicated the matter had been referred to their disciplinary committee for a ruling.
"In line with the CONCACAF Gold Cup 2017 regulations which are governed by FIFA Regulations pertaining to player eligibility, the matter has been referred to the Gold Cup Disciplinary Committee," CONCACAF said in a statement.
FIFA rules bar players from switching national teams once they have played a competitive international, and French Guiana had been informed of the rule before the tournament. The standard sanction for fielding an ineligible player is to forfeit the game 3-0.
Malouda now plays for Indian club
The 37-year-old, now plays club football in India with Delhi Dynamos. He made 80 appearances for France, including the 2006 World Cup final against Italy, which France lost on penalties.
The former Chelsea and Olympique Lyon player, who did not play in last year's qualifying matches for the Gold Cup, was born in French Guiana and made his debut for them in the Caribbean Cup last month. Similar to the French Caribbean islands of Martinique and Guadeloupe, French Guiana is a member of CONCACAF, but not of soccer's governing body FIFA.
Copyright 2017 – Caribbean National Weekly News