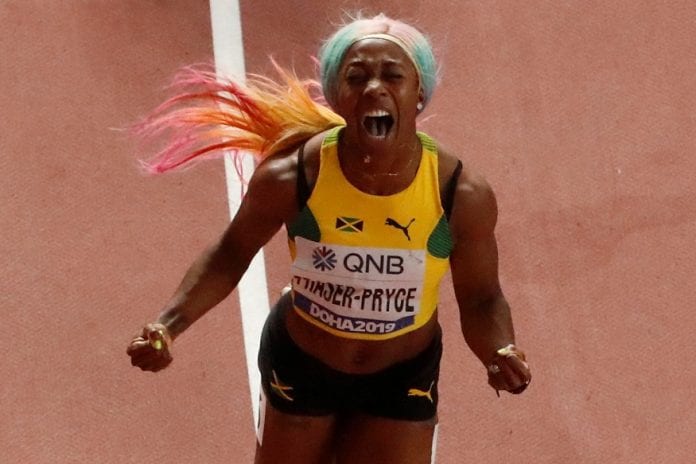 KINGSTON, Jamaica – Jamaican Sprinter, Shelly-Ann Fraser-Pryce confirmed that she will tackle both the women's 100m and the 200m at next year's Olympics in Tokyo.
Throughout her career, Fraser-Pryce has mainly focused on the 100m at major championships, only ever winning one Olympic medal(silver) in the 200m at the 2012 London Olympics. But next year, Fraser-Pryce is setting her sights on achieving the gold in both events.
"[I will be] doubling up definitely. Last year [season] I really wanted to attempt the double but coach had other plans, so I just worked with that plan. He knows best so I just worked with his plan," she told reporters in Jamaica.
The sprinter has never dipped below 22 seconds in the 200m, which is also another aim for her in the 2020 season.
"I am definitely looking forward to doing the 200m, especially because I believe in my heart that I can run 21s. It's a big passion of mine so I am working really hard towards that. So hopefully, I will get to run some more 400m even though I don't like it, but hopefully I will get it done for 2020," she shared.
Last month, Fraser-Pryce announced that the 2020 Tokyo Olympics will be her fourth and final Olympic games. "I am always grateful for the opportunity to represent my country, my family, myself, but Tokyo is my last Olympics. I definitely know that," she said.
The sprinter did not confirm whether she would completely retire from athletics, but hinted at the idea. "It doesn't make me feel anything. I will miss the sport, but I will be OK. I don't think it will be hard to retire. Athletics is just one thing I do."