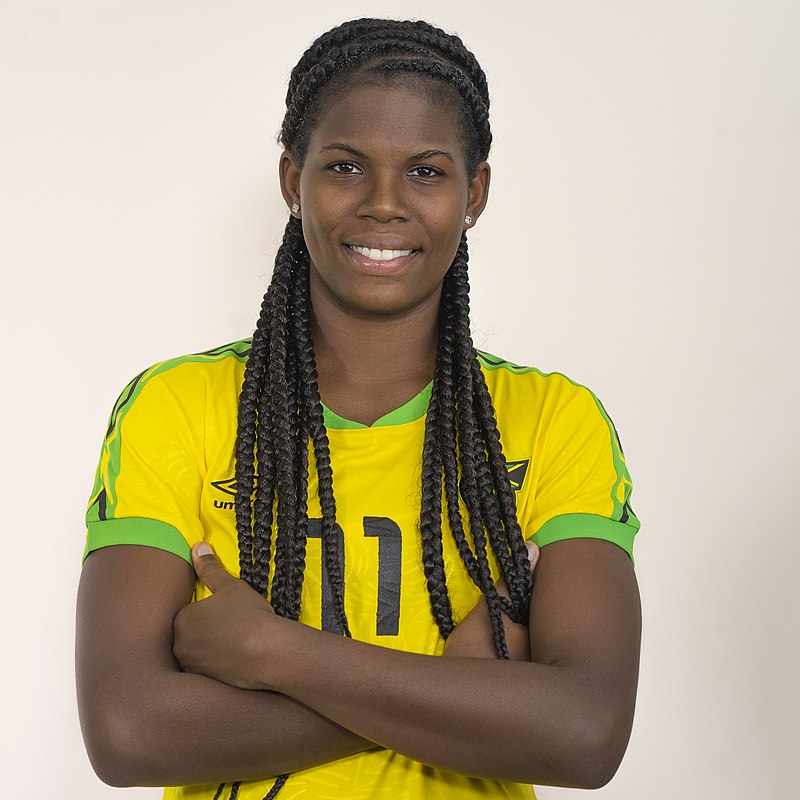 Reggae Girlz striker Khadija Shaw ended her campaign in the Feminine Division 1, France's women top-ranking women's league, as the top scorer in the competition this season with 22 goals.
The 24-year-old entered June 5th's final round of matches tied on 21 goals with Paris Saint Germain's (PSG) Marie-Antoinette Katoto. Shaw scored in her team's 4-2 defeat to win the Golden Boot award.
The Jamaica Football Federation (JFF) has congratulated the striker for her outstanding performances and accolades this season.
President of the JFF, Micheal Rickett stated that "Khadija is the embodiment of hard work, resilience and discipline, qualities that make her stand out among her peers and we are extremely proud of her and the sterling performances she has managed in France."
Shaw is the first player from Bordeaux to win the Golden Boot award. It is also the first time in a decade that the award was won by a player who doesn't represent Powerhouse Lyon or PSG.
National senior women's head coach Hubert Babsy Jnr said he was not surprised by Shaw's achievement, pointing out that she has proven to be one of the world's best female strikers.
"It is a fantastic achievement for her to end the season as the top scorer in the French League. She has had a great season, and she has helped her team to secure the Champions League football for the next season."
Khadija Shaw, whose two-year contract with Bordeaux is set to expire this summer, will sit out the Reggae Girlz international friendlies against Nigeria on June 10 and World Champions the United States on June 13 with both matches set to be played in Houston, Texas.
Meanwhile, Shaw's performances in the national team and Bordeaux have attracted the attention of several clubs in Europe. According to recent reports, Manchester City is reportedly leading the race for the Jamaican's signature.