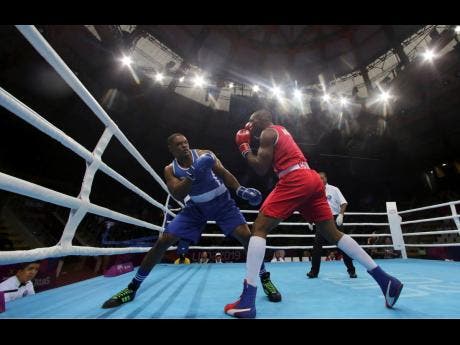 Jamaica's super heavyweight boxer Ricardo Brown punched his ticket to the Tokyo Olympic Games between July and August, thanks to his ranking.
Brown will be the first Jamaican boxer to earn a spot at the Olympic Games since 1996 when the Games were held in Atlanta, Georgia. The sport now joins track and field, swimming and diving, and gymnastics.
Several Jamaicans were slated to journey to Argentina for a final qualification competition but the event was cancelled last month, a decision was taken by the International Olympic Committee (IOC) Boxing Taskforce, the body responsible for the sport at the Games, to use a ranking system to hand out the berths.
Popularly called Big 12, the 31-year-old won a bronze medal at the last Pan American Games and is ranked number four in the Americas in his weight class and had accumulated enough points to secure his spot, it was reported.
Points were used from the last two Boxing World Championships as well, and Leroy Brown, an administrator from the local governing boxing board, said it was a possibility that more Jamaicans could earn their spots in Tokyo.
Ricardo Brown has been based in Canada for over a year, where he trains at a gym owned by a former Jamaican boxing representative, Dewith Frazer, and Leroy Brown said his success in Tokyo could literally come down to luck.