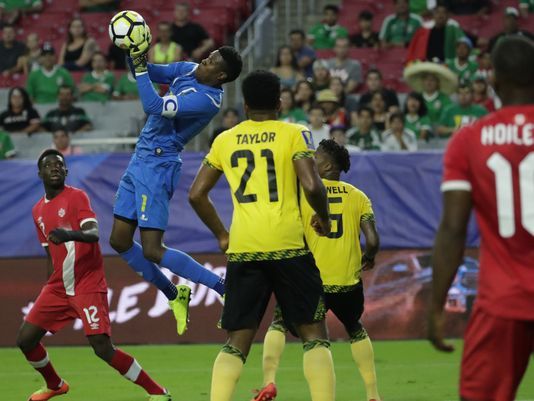 In what was a reversal of fortunes from the recently held CONCACAF Gold Cup, the Jamaican senior men's soccer team, lost 2-0 to a rejuvenated Canada team in Toronto on Saturday.
First half goals from Anthony Jackson-Hamel and Jonathon Osario sealed the deal for the hosts but despite the result, the Reggae Boyz gave a better showing and displayed glimpses of hope in their all-round play.
Blake beaten twice in 12 minutes
At the 16-minute mark, Jackson-Hamel could make no mistake after benefitting from a sweetly-directed cross to tap home past a flailing Andre Blake. Twelve minutes later Osario was also set up by a neat flick from Jackson-Hamel who turned provider.
Canada was down to 10 men after young upstart Alphanso Davis was sent to the showers early after lashing out at defender Damion Lowe.
Even though the Jamaicans created history by being the only Caribbean team to appear in two consecutive Gold Cup finals, their possession play in the tournament left a lot to be desired. Oftentimes the team opted to go the aerial route and bypassed the midfield.
Midfield play a breath of fresh air
On Saturday, however, the Reggae Boyz worked the ball out of defense and their midfield play was a breath of fresh air. The squad was made up of mainly local based players and representatives of Major League Soccer teams, all of whom have passed through the country's youth system.
The management staff led by coach Theodore Whitmore seem to have their heads screwed on and if the current trend continues then better things may be on the horizon for the Reggae Boyz