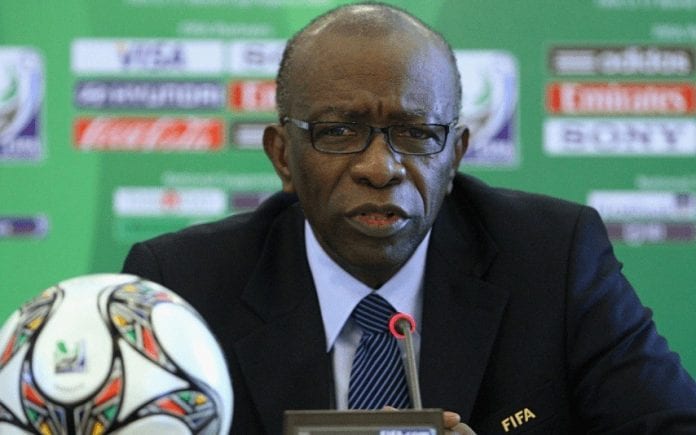 NEW YORK, CMC – Former FIFA executive Jack Warner has again found himself at the centre of corruption charges after being implicated in a 53-count indictment unsealed Monday in the US District Court in Brooklyn.
The 77-year-old Warner, once a powerful vice-president of football's world governing body, FIFA, and a perennial head of continental governing body, CONCACAF, and Caribbean umbrella organisation, CFU, has been accused of receiving up to US$5 million in bribes.
His charges include wire fraud, money laundering and racketeering, with prosecutors alleging crimes to have taken place between 1998 and 2011.
The indictment alleged that Warner "together with others, conspired to use their positions to engage in schemes involving the solicitation, offer, acceptance, payment and receipt of undisclosed and illegal payments, bribes and kickbacks.
"Although the defendants and their co-conspirators also helped pursue the principal purpose of the enterprise, the defendants and their co-conspirators corrupted the enterprise by engaging in various criminal activities, including fraud bribery and money laundering, in pursuit of personal and commercial gain," the indictment continued.
"The conspirators also participated in the corruption of the enterprise by conspiring with and aiding and abetting their co-conspirators in the abuse of their positions of trust and the violation of their fiduciary duties."
Warner is among several former football officials and media executives charged by the US Department of Justice, sparking yet another scandal in the global football community.
Former Brazil federation president, Ricardo Teixeira, and Guatemala football chief, Rafael Salguero, were among those implicated.
Warner, a former cabinet minister in Trinidad and Tobago, resigned from FIFA, CONCACAF and CFU at the height of the infamous cash-for-votes scandal in 2011.
He was named in a similar US Department of Justice indictment in 2015, also charged with "wire fraud, racketeering and money laundering", but has so far successfully avoided extradition to face those charges.