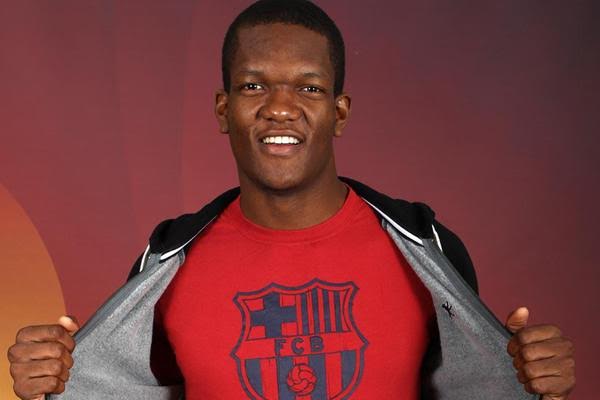 SALUTE Hasley Crawford
by Howard Campbell
As he prepared for the 1976 Olympics in Montreal, Canada, Trinidadian athlete Hasley Crawford was advised by his American coach Bob Parks to cut back on his races.  This advice was against the norm for the 26-year-old Crawford, who had competed on the rigid NCAA circuit for Eastern Michigan University.
However, Parks' strategy turned out to be a winning one.
Won 100 meters in Montreal Olympics
Crawford took the 100 meters in Montreal, becoming the first athlete from Trinidad and Tobago to win an Olympic gold medal. Finishing second was Jamaican Donald Quarrie, his rival on the collegiate and professional circuits. Crawford also qualified for the final of the 200 meters but an injury forced him to pull up midway the race which was won by Quarrie.
On his return home, Hasley Crawford was given a hero's welcome. An airplane and stadium were named in his honor; his image appeared on stamps.
Competed in four Olympics
The powerfully-built Crawford won the 100 meters at the 1977 Central American and Caribbean Championships in 1977 but never recaptured his Montreal form. In all, he competed at four Olympics including the Moscow and Los Angeles Games in 1980 and 1984, respectively. But, he  was past his best by then.
Significantly, Crawford inspired a new wave of athletes in Trinidad and Tobago, a country known more for soccer and cricket. Sprinter Ato Boldon, who emerged during the 1990s, was the most noted of his proteges.
In August when Trinidad and Tobago's 4×400 meters team won the World Championships in London, it was only the second time that country mined gold at a major meet. Forty-one years before, Hasley Crawford blazed the trail in Montreal, Canada.
For recent article on Trinidad and Tobago Olympic pride, visit the link: Trinidad and Tobago restore some Caribbean pride at World Championships