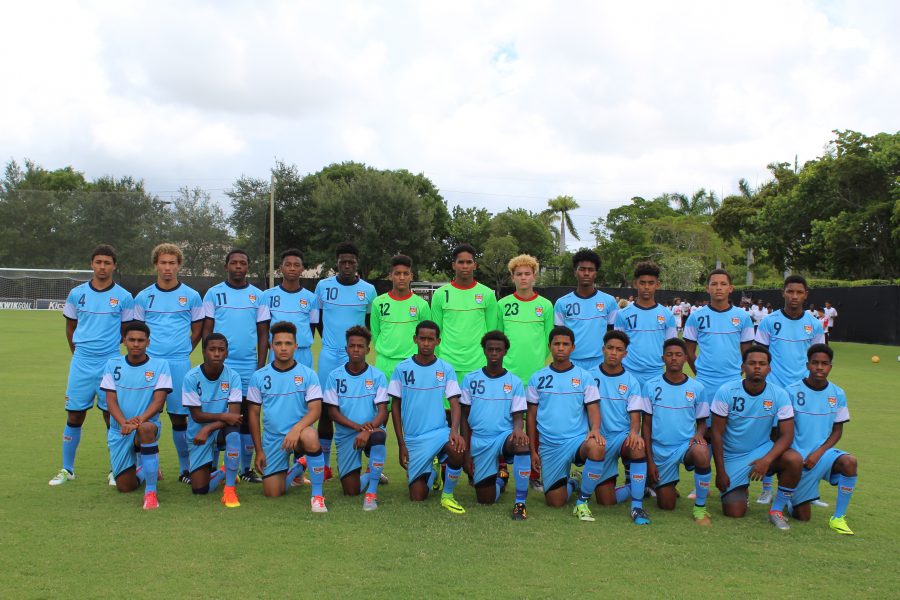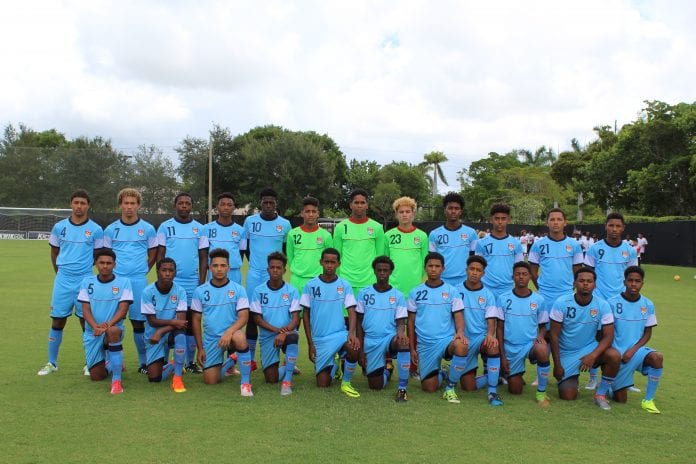 Cerone White
The Cayman Islands Under 17 Boys Football Team traveled to Sunrise, Florida last Tuesday in preparation for the Group 2 matches of the Caribbean Football Union (CFU) Under 17 World Cup Qualifiers. The matches kick off on July 20th, and runs through July 24th.
"One of the main reasons that we take them to a camp like this," says head coach Ernie Seymour, aka Coach Gillie, "is to take them away from the distractions that they have at home, and build camaraderie."
The training camp funded exclusively by the Ministry of Community Affairs, Youth and Sports, consisted of a U-17 Boys team comprised of 24 players and six staff members, including former Jamaican and Cayman Islands national coach who served on the CONCACAF Technical Committee, Carl Brown, the former Reggae Boyz teammate turned manager.
"I am looking forward to what the boys will do in the CFU tournament," said Brown. "They are training hard and it will pay off." Scout/coordinator for local games against Caribbean teams, Valney Brown, said "I'm seeing them for the first time and I am very much impressed with them, there are two members of the team that I have called College coaches about immediately, because they stand out."
After training is concluded, four teammates will be eliminated as the squad moves on to represent at the U-17 World Cup Qualifiers. During the tournament, the team will play Aruba, Puerto Rico, and Haiti with the champions from each group advancing to the final round of the CFU U-17 World Cup Qualifiers scheduled for Sept. 18-25. Teams that are victorious will be eligible for the CONCACAF U-17 World Cup Qualifiers in February 2017.