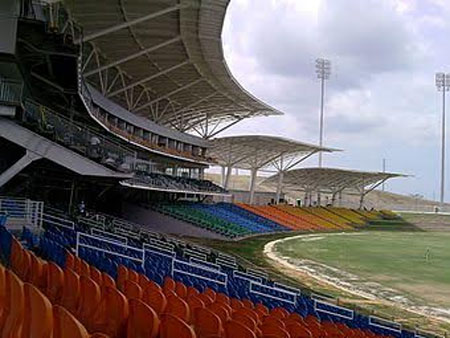 The Brian Lara Stadium will become the Caribbean's newest first class venue when it hosts three of Trinidad and Tobago Red Force's home matches in the Regional first class campaign which bowls off next week.
On Thursday, Cricket West Indies said it had approved the change for the second, fourth and seventh round matches, which had previously been scheduled for historic Queen's Park Oval, to be now played at the spanking new south Trinidad facility.
"This change means that we can now return the game to the south of Trinidad, which again has a venue to stage first-class matches," said CWI cricket operations manager, Roland Holder.
Red Force vs Jamaica Scorpions
Red Force will now take on Jamaica Scorpions from November 2-5 in a fixture that will crown the Tarouba venue as a first-class venue.
The hosts will also meet three-time reigning champions Guyana Jaguars in the fourth round from November 16-19 before clashing in the seventh round with perennial arch-rivals Barbados Pride from December 14-17.
Since the Brian Lara Stadium was opened in May of this year, it has hosted several high profile matches, including the playoff and final of the Caribbean Premier League. The new stadium was also the site of last week's opening matches of the ICC Women's Championship between West Indies and Sri Lanka, in which the West Indies emerged winners.
For recent news on Trinbago Red Force, click the link: Trinbago Red Force, Jamaica score victories in Lauderhill T20