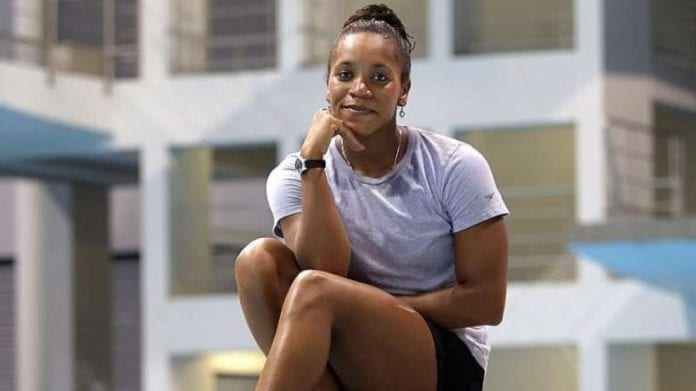 Coinciding with the International Day of Persons with Disabilities on December 3, swimming sensation and Olympian, Alia Atkinson was named as Champion Ambassador of the Special Olympics Movement.
She serves as the first competing Olympic athlete with such a role in the Caribbean, and has pledged her support to ensuring the public, both in the Caribbean and worldwide, appreciate the grit, perseverance and courage demonstrated by these athletes with different abilities.
In a virtual function on Thursday, Atkinson officially joined 58 other Special Olympics Ambassadors across the world, which comprises of individuals in sports and entertainment.
The programme started this year with Champion Ambassadors giving time and lending their voices to enhance the inclusion of Special Olympics athletes and those with intellectual disabilities.
Atkinson will work with Special Olympics Caribbean to elevate the awareness, motivate the athletes and recruit donors to support the various Special Olympics programmes of the region.
Atkinson is a decorated swimmer who has won swimming medals at the Short Course World Championships, Long Course World Championships, World Cup and Commonwealth Games. She has also competed for Jamaica at the Olympic Games.
Special Olympics' regional president and managing director, North America, Tony Wyllie, believes adding Atkinson to the programme would end a taxing year for the Special Olympics body on a good note.
"This is a very proud moment in our history, a proud moment in our region and I am very happy to welcome Alia to the movement," Wyllie said.
According to Atkinson, she has seen the dedication of the Special Olympics athletes and she is looking forward to working with the Caribbean movement to bring about change.
"It is extremely humbling going into any venture and I have seen Para Olympics and Special Olympics and just seen the dedication of athletes.
"No matter in whatever capacity, they give it their all and I know for this role, I don't know what I can bring but I hope that the partnership can grow and will become something new and different and can change and challenge the views that we currently have," Atkinson said.
Jamaica's Minister of Sport, Olivia 'Babsy' Grange, praised the Special Olympics movement for uplifting the lives of more than six million individuals with intellectual disabilities across the world. Grange said that Atkinson's proud achievement inside and outside of the pool will help the Special Olympics cause.