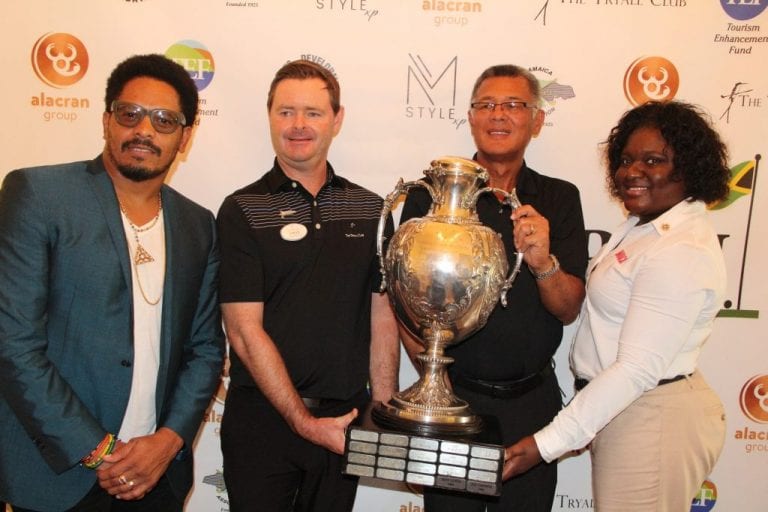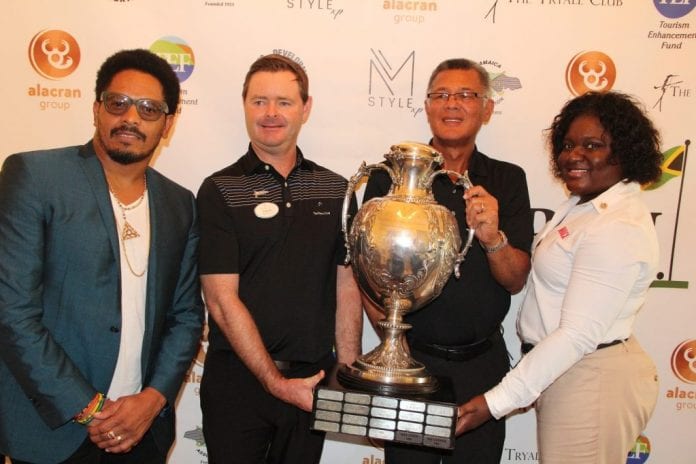 KINGSTON, Jamaica – President of the Jamaica Golf Association (JGA) Peter Chin said there is significant international interest in the 52nd Jamaica Open to be held from December 11 to 14 at the Tryall Course in Montego Bay, adding that they have received entries from all over the world of golf to participate in the event, along with Jamaican golfers. He was speaking at last week's press launch of the event. "The tournament will be truly an international event," said Chin.
As reported by the Jamaica Observer, Chin said the 54-hole tournament that will be played on the newly renovated par-72 course, and offers a first prize of US$100,000.
Chin said to date there were over 55 entries and "considering the field will be no more than 105-110, we are more than halfway to go [and] we are expected to be fully subscribed."
He said it was the first time that the tournament ever had such a high level of interest weeks before the tournament.
Entries have been received from Latin America, North America, South America, Canada, the Caribbean, and Europe. The entries include 10 players from the PGA LatinoAmérica tour and others from the McKenzie Tour in Canada.
Chin said the Jamaica Open, which is the "oldest running open in the Caribbean" has always attracted world-class players and also they were experiencing "growth both in terms of sponsorship and the caliber of players that have been attracted to the event."
Ewan Peebles, director of golf at Tryall, said they were happy to be hosting the event and hoped it would not be the last time, adding that the timing was perfect.
"We are particularly excited to host the Jamaica Open this year because we have just completed a three-year renovation project of the golf course…over three painstaking years we have completely renovated all our the greens, the greens complexes, our bunkers and we have put in a new irrigation system," he said.
"Tryall Club has a history of championship golf that is unrivaled anywhere in the Caribbean, this will be the first time we will host the Jamaica Open here but we hope it won't be the last," he said.