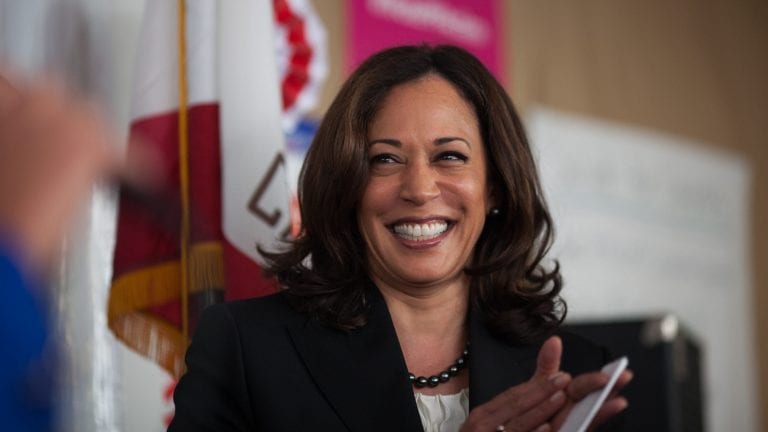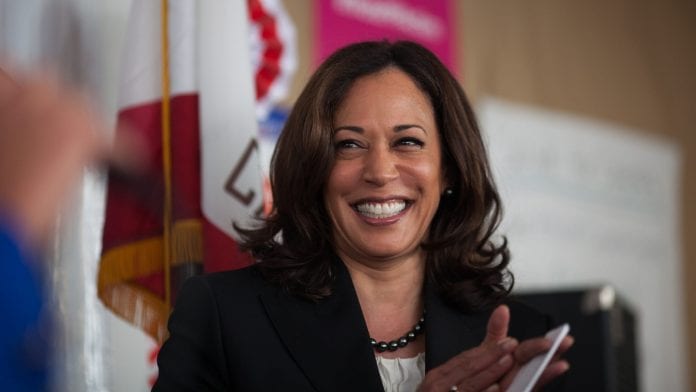 Since noon Saturday, November 7, Jamaicans living in the United States and across the rest of the diaspora have been in a celebratory mood, following the official announcement that Joe Biden is the President-elect of the United States. 
The election win for the former vice president means that his running mate, Jamaican American Kamala Harris will also be in the White House, serving as vice president. 
Harris has made history by becoming the first Black woman elected as vice president of the United States. The 56-year-old California senator is also the first person of South Asian descent elected to the vice presidency, representing the multiculturalism of America that has largely been absent from the White House in recent years.
Since Harris' presidential campaign launch, there has been much discussion and fascination about her heritage. She has often talked about her late Indian mother, Shyamala Gopalan, whom she considers the most important influence in her life. However, left out of much of the conversations, to the disappointment of some Jamaicans at home and in the diaspora, is her Jamaican father, Donald Harris, a native of Brown's Town, St. Ann and a distinguished U.S. economics professor. While some Jamaicans feel slighted that Donald Harris has only been seen as a footnote in his daughter's historic achievements, Kamala has always claimed her Jamaican identity, especially while appealing to immigrants across the country in the 2020 presidential campaign. 
Vice-President-elect Harris was born in 1964 to parents active in the U.S. civil rights movement. Her parents met at the University of California, Berkeley, then a hotbed of 1960s activism. They married quickly but divorced in 1971, when Kamala and her sister, Maya, were seven and four-years-old, respectively. Both girls were raised by their mother in Oakland, California.
During her childhood, Harris kept close to both sides of her heritage; regularly visiting her father's family in Jamaica as well as her mother's family in Madras (now Chennai) in India. 
After high school, Harris attended Howard University, one of the nation's historically Black colleges and universities (HBCU), and pledged Alpha Kappa Alpha—the nation's first sorority created by and for Black women. She campaigned regularly at HBCUs and tried to address the concerns of young Black men and women eager for strong efforts to dismantle systemic racism. She graduated in 1986 with a degree in political science and economics.
Harris then returned to California to attend law school at the University of California (UC). While there, she served as president of its chapter of the Black Law Students Association. She graduated with a Juris Doctor in 1989 and was admitted to the California Bar in June 1990.
After graduating, Harris immediately began working as a prosecutor in the District Attorney's office in Alameda County, California. In 2003, Harris won her first election when she became San Francisco's first Black district attorney. In that post, she created a re-entry program for low-level drug offenders and cracked down on student truancy.
She was elected California's attorney general in 2010—the first woman and Black person to hold the job—and focused on issues including the foreclosure crisis. She declined to defend the state's Proposition 8, which banned same-sex marriage and was later overturned by the U.S. Supreme Court.
After being elected to the Senate in 2016, she quickly gained attention for her assertive questioning of Trump administration officials during congressional hearings.
Harris launched her presidential campaign in January 2019 with the slogan "Kamala Harris For the People," a reference to her courtroom work. She was one of the highest-profile contenders in a crowded Democratic primary and attracted 20,000 people to her first campaign rally in Oakland.
However, after facing fundraising problems, she abruptly withdrew from the race in December 2019, two months before the first votes of the primary were cast.
In August 2020, the Democratic nominee for U.S. president and her former opponent, Joe Biden, announced that he had chosen Harris to be his running mate, the first African American and the third woman ever to be picked as the vice-presidential nominee for a major party ticket. In her election victory speech, which came three months later, Harris commended Biden for his "audacity" to choose a Black woman to fill the position that has always been held by white men in the history of America. 
Right by her side during her victory speech, was her family—husband of six years, Douglas Emhoff, his two children, along with Kamala's sister Maya and her niece, Meena Harris.
Joe Biden and Kamala Harris will be sworn in as the 46th president and vice president of the United States on January 20, 2021.