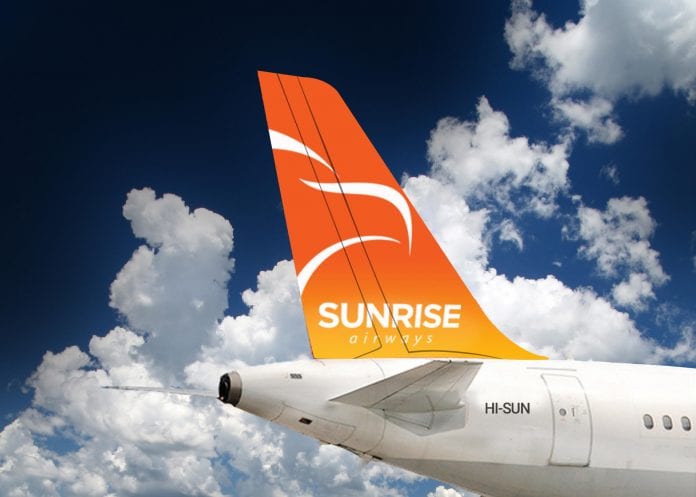 Haiti-based Sunrise Airways will soon launch a new nonstop service between Port-au-Prince, Haiti and Orlando, Florida beginning in October 2017.
The new tri-weekly service marks the carrier's first-ever flights between the U.S. and Haiti and will be the first-ever nonstop flight service connecting Orlando and Haiti.
"For us, as an airline, and more importantly for the sizable Haitian community living in the Orlando area, these new flights are a tremendous development," said Philippe Bayard, President of Sunrise Airways. "As Haiti's hometown airline, Sunrise is especially proud to be the first to bring the convenience of nonstop service between Port-au-Prince and Orlando to the Central Florida market."
The new scheduled service is slated to begin October 17, 2017, subject to government approval, with seats projected to be available for bookings in mid-June.
"No longer will travel to Haiti require a trip to Miami first. This new non-stop service is not only convenient but also helps to further strengthen the bonds between our two communities," says Phil Brown, Executive Director of the Greater Orlando Aviation Authority.
Sunrise Airways will deploy an Airbus A320 aircraft along its new Orlando–Port-au-Prince route. The aircraft will feature two classes of service – business and coach – with maximum seating for 150 passengers.