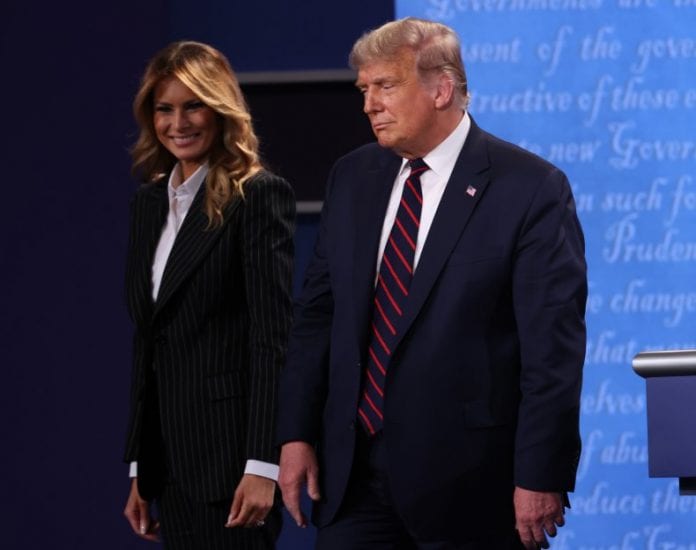 Late on Thursday night, United States President Donald Trump announced that he and first lady Melania Trump have tested positive for the coronavirus.
"Tonight, @FLOTUS and I tested positive for COVID-19. We will begin our quarantine and recovery process immediately," Trump tweeted just before 1 a.m. "We will get through this TOGETHER!".
Mrs. Trump confirmed that she and the President are "quarantining at home" after testing positive for the disease but are "feeling good."
The First Lady tweeted early Friday morning: "As too many Americans have done this year, @potus & I are quarantining at home after testing positive for COVID-19. We are feeling good & I have postponed all upcoming engagements. Please be sure you are staying safe & we will all get through this together."
Vice President Mike Pence tested negative for the virus on Friday morning and "remains in good health," his spokesman said.
Trump has spent much of the year downplaying the virus and even initially refusing to wear a mask. The 74-year-old President is at a higher risk of serious complications from a virus due to his age.
In a statement, the White House said that he and his wife are quarantining and Trump is expected to continue carrying out his duties "without disruption" while recovering.
The president's physician said in a memo that Trump and the first lady, who is 50, "are both well at this time" and "plan to remain at home within the White House during their convalescence."
Trump's coronavirus diagnosis leaves the format of the second debate now up in the air. The second debate is scheduled to take place on October 15 in Miami.