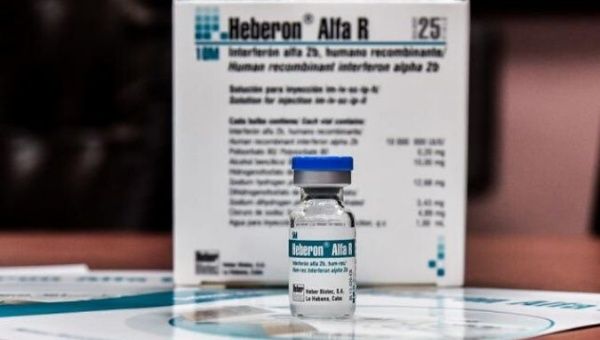 MIAMI, Florida – With coronavirus (COVID-19) cases increasing dramatically in the United States—some 435,000 cases as of Thursday—the nation now has the most cases globally and is desperate for a drug to effectively treat the virus.
Unlike other forms of coronavirus, like the common cold and influenza, there is yet no proven medication to treat COVID-19. The possibility of a vaccine to treat the virus is at least a year away, according to most scientists' best estimates.
In recent weeks, there have been claims, including from President Donald Trump and members of his administration, that a drug, hydroxychloroquine, normally used to treat malaria and lupus, is effective in treating COVID-19.
Two weeks ago, Trump at one of his coronavirus task-force press conferences, optimistically said the drug has potential as a drug to treat COVID-19. However, at the same press conference the top U.S. infectious disease expert, Dr. Anthony Fauci, while agreeing that the drug could have a positive effect with COVID-19 patients, cautioned that it needed to be tested before it can be generally prescribed for coronavirus.
Last Sunday at another coronavirus task-force press conference, President Trump again touted the use of hydroxychloroquine to treat COVID-19 although testing of the drug hasn't been completed.
"What do I know, I'm not a doctor," Trump said Sunday. "But I have common sense." In promoting the use of the drug, the president has often stated, "What have you got to lose?"
One of the Trump administration's strongest backers of the drug is Trade Adviser Peter Navarro, who according to reports that surfaced after Sunday's press conference, clashed with Dr. Fauci over the use of the drug. Dr. Fauci continues to be concerned about recommending the drug based only on unscientific, or as he puts it "anecdotal" evidence.
Navarro, on the other hand, despite not having formal medical training, claimed in a CNN interview on Monday that reports of studies on the drug's use, which he had collected, were enough to recommend the drug widely.
The American Medical Association's president, Dr. Patrice Harris, also said she wouldn't prescribe the drug for coronavirus patients, because the risks of severe side effects were "great and too significant to downplay" without large studies showing the drug is safe and effective for such use.
Nonetheless, some doctors are actually prescribing Hydroxychloroquine to patients with COVID-19. Research studies are now beginning to test if the drugs truly help COVID-19 patients, and the Food and Drug Administration has allowed the medication as an option for doctors to consider for patients who cannot get into one of these studies.
Dr. Harris and other doctors claim the drug has serious side effects, especially affecting the heart rhythm, and still want more testing conducted before it's clear that the drug works against the virus and where the side effects are concerned.
Cuba's Interferon Alpha 2B
Meanwhile, a drug developed in Cuba has been proving to have positive results in treating COVID-19 patients. The drug, Interferon Alpha 2B, is among 22 drugs developed in Cuba since 1986 by its Center for Genetic Engineering and Biotechnology (CIGB) and used as a treatment for HIV-AIDS, hepatitis B and C, herpes zoster or shingles, dengue and different types of cancers.
It is also highly recommended by medical specialists for its ability to fight the COVID-19 virus. During the onset of the virus in Wuhan province, the Chinese authorities found it exceptional in destroying the virus from thousands of its citizens who contracted the disease at the earliest stages.
Since the success of this antiviral drug has become public knowledge, Cuba has been flooded with requests from across the globe, including, Africa, Europe, Latin, and South America and Caribbean nations.
Evidence tuberculosis vaccine BCG prevents COVID-19 infection
Recently reports surfaced that the BCG vaccine given to counter tuberculosis (TB) may provide protection against COVID-19 and significantly reduce death rates in countries, including most Caribbean countries, with high levels of this vaccination.
A study of 178 countries conducted by an Irish medical consultant in conjunction with epidemiologists at the University of Texas indicated countries with BCG vaccination programs have far fewer coronavirus cases by a factor 10, compared to countries without such programs.
The BCG vaccine is still widely used in developing countries, where scientists have found, along with preventing TB, it also prevents infant deaths from a variety of causes, and sharply reduces the incidence of respiratory infections like the coronavirus.
Most Caribbean-Americans residing in South Florida bear the scars of the BCG vaccine on their upper arms, as the vaccine was and still is mandatory for attending public schools in the Caribbean.