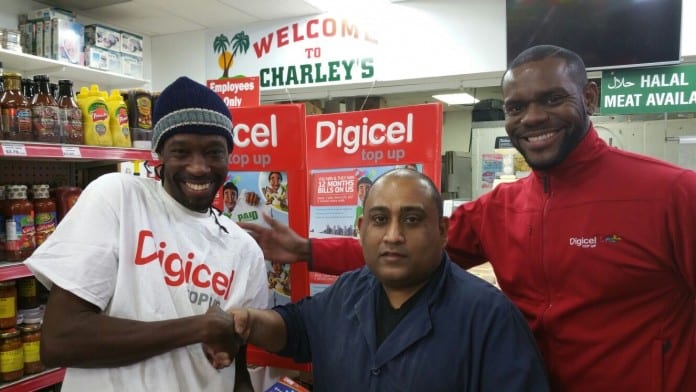 Diaspora customers and their loved ones win all bill paid for 12 months
Six lucky winner across the Caribbean and the Diaspora will be bill-free for a whole year, thanks to Digicel's latest promotion, "Bills on Us." Winners from the U.S. and Canada who sent top up to family and friends in the Caribbean have won the same chance to have their bills and that of the receiver paid for one full year.
"We understand how tight things can be financially after the holidays when bills start piling up, so we are very happy to be in a position where we can offer some relief to our customers in the diaspora along with their families back home," said Declan Cassidy, CEO of Digicel Diaspora.
Winner 1: Haiti

Sender: Jhoanne Marc from New Jersey
Receiver: Patrick Benjamin from Haiti
Jhoanne could not believe she was a winner! When she heard Digicel would pay her bills for a whole year, she responded "oh wow" and could not stop saying how awesome it was. Johanne says she plans to use her winnings for her school tuition and other educational expenses.
Winner 2: Jamaica
Sender: Dexter Burey from New York
Receiver: Tasha Wallace from Jamaica
Dexter couldn't hide his excitement when he got the call, "Is this for real?" he asked repeatedly when he got the news. Dexter was quick to shout out "please pay my phone bill." And he laughed in disbelief when he found out we were also paying his girlfriend Tasha's bills back in Jamaica. Dexter says he sends Top-Up to her all the time, but has never won anything before.
Winner 3: Guyana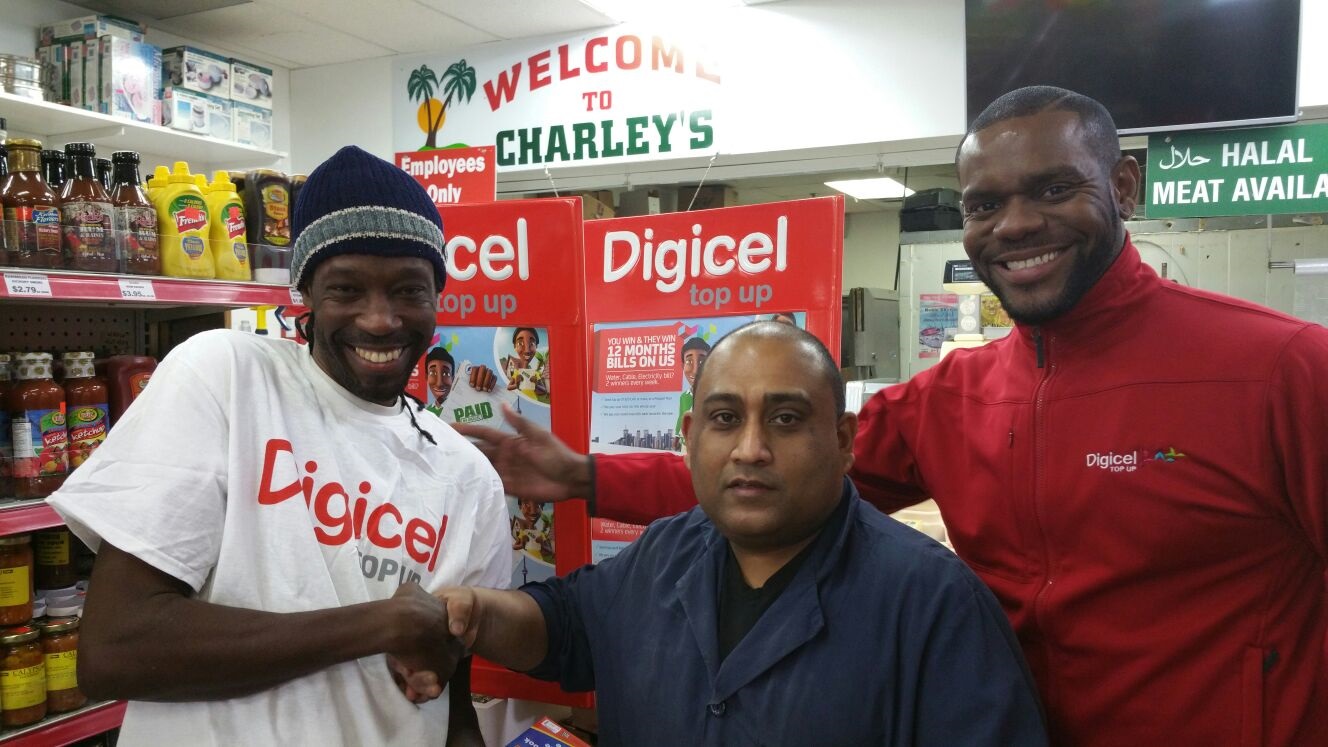 Sender: Kofi Hodge from Canada
Receiver: Marcia Hoyte from Guyana
"So ya'll paying my bills and Marcia's bills?" laughed Kofi when he heard the news about his win. Kofi says he plans to have Digicel pay his credit card bills to cover expenses from his recent trip to Guyana. And with this great news, he can also plan another trip sooner than he thought. Still feeling lucky, Kofi asked, since he Tops Up many friends back home, if he could win again, because he would love for Digicel to pay more of his bills!
Members of the Diaspora can still participate join for a chance to win no bills for a full year. To qualify to win in Digicel's "Bills on Us" promotion, customers simply need to send top up transactions starting at US$15 or send a prepaid data or international long distance plan to friends and family in Grenada, Guyana, Haiti, Jamaica, St. Lucia, St. Vincent, Trinidad or the rest of the Caribbean over the eight-week promotional period. Diaspora senders can send top up back home from DigicelTopUp.com, from a Digicel branded store near them or from the Digicel Top Up App available for download in the App Store or Google Play.