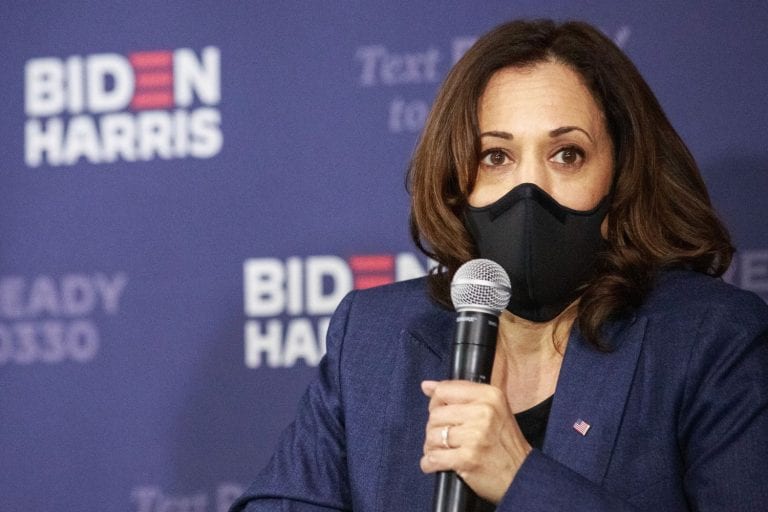 With Americans being divided on issues surrounding the coronavirus pandemic coupled with months of racial unrest, Senator Kamala Harris has promised that her top priority as Vice President would be to unify the nation.
Harris, the running mate for presidential candidate Joe Biden, was speaking on Caribbean Riddims' "The People's Politics" with Jamaican-American attorney Marlon Hill on September 5.
During the interview, Harris said that growing up with a Black Jamaican father and Indian mother taught her to dedicate herself to the fight for justice and equality.
"My parents met when they were active in the civil rights movement as students at the University of California, Berkeley. Their influence on me from birth has been making sure that I was part of that fight for justice, fairness and equality." she shared.
That integral part of her is one which she plans to focus on if she becomes the next Vice President of the United States.
"The sad reality of things is that Donald Trump has spent full time trying to sell hate and division among people and it has hurt us and made us weaker as a country," she said. "I want us to be strong, I want us to be productive and one of the best ways to do that is to unify the country around our common goals and to dream for ourselves and our country."
When asked what does unification look like in practical terms, Harris said it starts with who we classify as Americans.
"It starts with the tenor and tone of which we speak about who are the American people. We've seen a president in Donald Trump who suggests that if you wear a mask, you're one type of person and if you don't, you're another type of person. And that's ridiculous."
Harris said that unifying America involves speaking the truth and speaking with a sense of responsibility as a leader in the country.
Sen. Harris and her husband, Doug Emhoff, later hit the campaign trail in South Florida on Thursday, September 10.
Harris hosted a community conversation about issues the African-American community with Rep. Frederica Wilson and other South Florida leaders at Florida Memorial University in Miami Gardens.
With a large Jamaican population living in South Florida, Harris took the time to represent the Jamaican diaspora, who have shown their overwhelming support for Harris.
In a video, she is heard speaking Jamaican patois, using the famous greeting "Wha'pen man?"
#MiamiChronicles @KamalaHarris having some campaign trail fun @FLMemorialUniv – "Wha' pen everybody – Here's the thing: @JoeBiden says "C'mon maaaaan!" But my people???? seh "Come nuh man!" @K_JeanPierre @IAMKARENANDRE @jamaicansdotcom @sflcn @CNWNetwork @CaribbeanToday_ pic.twitter.com/oyfxJS0v2f

— Marlon A. Hill (@MarlonAHill) September 11, 2020
In the interview with Caribbean Riddims', she also shared that her favorite Jamaican dish was oxtail stew with butter beans and she loves to play Bob Marley in between interviews and meetings.
With just over 60 days to go, Sen. Harris has urged all voters, especially Black voters, to vote early and make a voting plan ahead of the November 3 elections.