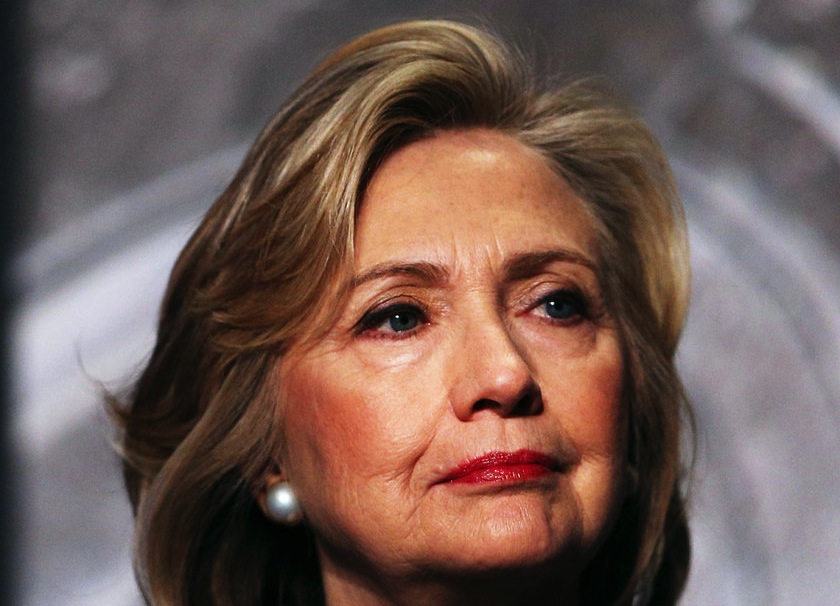 Democratic presidential hopeful Hillary Clinton said using her personal email account while secretary of state was a "mistake" and she is "sorry," an admission that many of her allies have waited to hear in hopes she can move forward from a controversy that has dogged her candidacy.
The apology on Tuesday night was the farthest Clinton had gone to apologize for her use of a private email address and server while serving as the nation's top diplomat.
"What I had done was allowed, it was above board. But in retrospect, as I look back at it now, even though it was allowed, I should have used two accounts. One for personal, one for work-related emails. That was a mistake. I'm sorry about that. I take responsibility," she said in an appearance on ABC's World News Tonight with David Muir.
Clinton also posted an apology on Facebook saying, "Yes, I should have used two email addresses, one for personal matters and one for my work at the State Department. Not doing so was a mistake. I'm sorry about it, and I take full responsibility."
She added, "I could have — and should have — done a better job answering questions earlier. I'm grateful for your support, and I'm not taking anything for granted."
Republicans have criticized Clinton's unwillingness to apologize for the decision to use a private email account for official business and have a server based at her home in suburban New York.
Clinton has said repeatedly the email scandal should not raise questions about her judgement as she seeks the nomination for the 2016 election