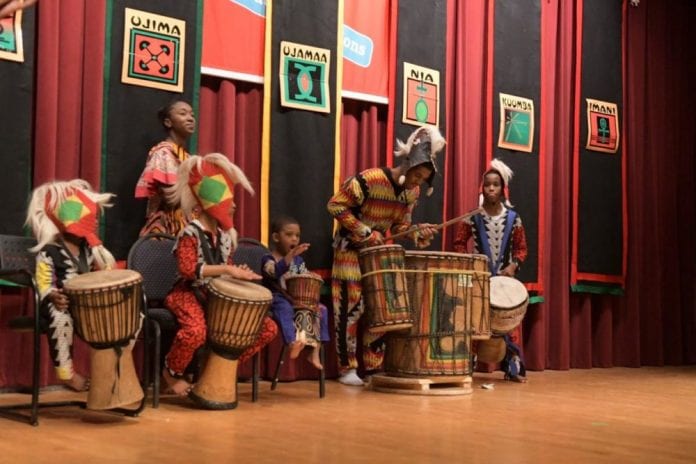 MIAMI, Florida – Greetings to our readers who are celebrating Kwanzaa which begins on December 26 through January 1.  The celebration, which honors the African-American heritage, highlights the seven principles of unity, self-determination, collective work and responsibility, cooperative economics, purpose, creativity, and faith.
Kwanzaa is a time when many African-Americans reflect on the many blessings and memories of the past year.
Kwanzaa (which means "first fruits" originated in1966 on the initiative of Doctor Maulana Karenga, Professor at California State University, whose objective was to celebrate African-American cultural heritage.  One of Karenga's goals was to give African-Americans an alternative holiday to Christmas, stating that Kwanzaa "gives Blacks an opportunity to celebrate themselves and history, rather than simply dominate the practice of the dominant society."
The seven principles of Kwanzaa are:
Umoja (Unity): Striving for, and maintaining unity in the family, community, nation and race.
Kujichagulia (Self-Determination): Blacks defining and naming themselves, creating and speaking for themselves.
Ujima (Collective Work and Responsibility): Building and maintaining the community; making Black brothers' and sisters' problems each other's problems and solving them together.
Ujamaa (Cooperative Economics): Building, maintaining Black stores, shops and other businesses, and profiting from them together.
Nia (Purpose): Making a collective vocation of the building and developing of the community to restore Blacks to their traditional greatness.
Kuumba (Creativity): Blacks always doing as much as they can, in the way they can to make their community more beautiful and beneficial than they inherited it.
Imani (Faith): Blacks believing with all their heart in their people, parents, teachers,  leaders and the righteousness and victory of their struggle.
These principles (Nguzo Saba), guidelines for meditation and daily living, correspond to Karenga's theme that "the sevenfold path of blackness is think black, talk black, act black, create black, buy black, vote black, and live black."
Kwanzaa also incorporates seven symbols from African Culture. These are: mazao (fruits, vegetables, and nuts), mkeba (placemat, representing Black foundation, ancestors and cultural history), kinara (candleholder), vibunzi or muhindi (ears of corn, one for each child in the family), zawadi (gifts, usually made or selected to represent the principle of the day), Kikombe cha umoja (communal cup of unity), and mishumaa saba (seven candles, one lit each day starting with the black in the center on Unity Day, the first red (which are all located to the left) and rotating to the first green on the third day (which are all located on the right) red, green, red, and green. The candles are incrementally lighted, so on the 7th day (the Day of Imani, January 1), all seven candles burn uniformly.
.