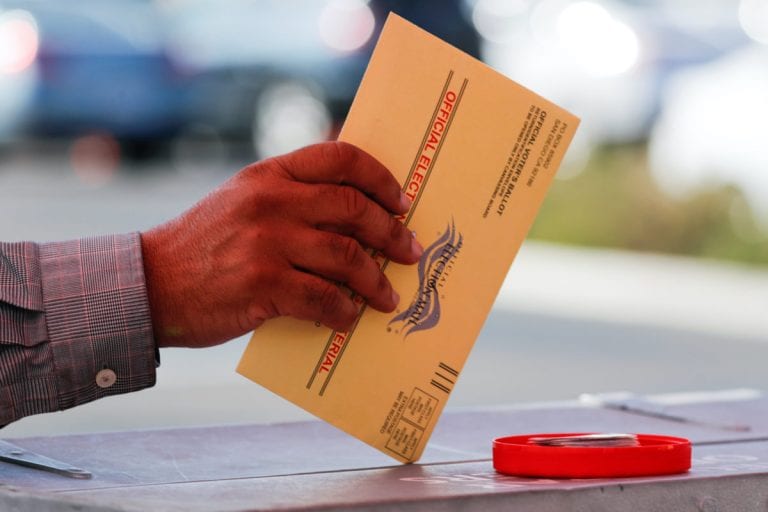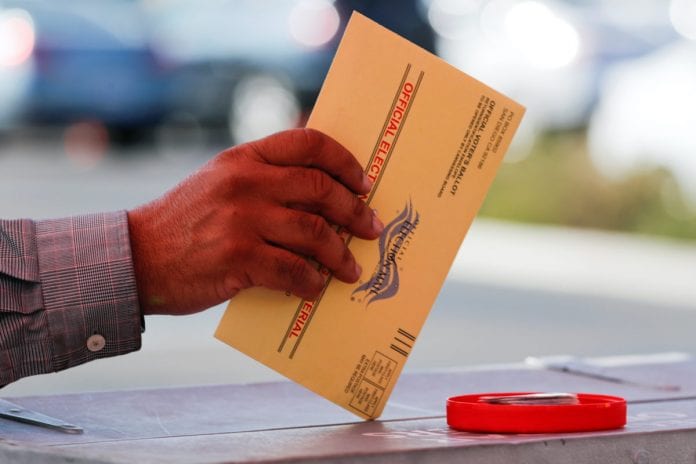 According to the Pew Research Center, even though newly naturalized citizens are one of the fastest-growing voting groups in the U. S., historically they have lower rates of voting than most native-born citizens.
For example, in the 2016 election, 54 percent of naturalized citizens voted in the general election, compared with 62 percent of native-born citizens. Hopefully, 2020 will be different, as many newly naturalized citizens have come to the realization that this election is perhaps the most important of a lifetime, with the outcome to shape the policies and character of the U.S. for decades to come.
In 2016, Trump won the State of Florida by only 113,000 votes, and with the State of Florida again an important battleground for the Presidential election this year, every vote counts!
Unfortunately, the Coronavirus has made things more difficult for all voters this year, with many voters fearful of voting in person, opting instead to vote by mail for the first time. Vote by Mail or "Absentee Voting" is the same thing, don't let Trump confused you, he is the one confused.
The Florida Division of Elections reports that some 4.5 million voters have requested mail-in ballots for the Presidential election this year. And while some voters regularly vote by mail, many do not, making 2020 the first time, which does have its risks, due to ballot disqualification.
In fact, more than 35,500 vote-by-mail ballots were disqualified in Florida's recent August 2020 primary election alone. Some 66 percent of the disqualified absentee ballots were rejected for arriving after the 7 p.m.
Election Day deadline and the remaining ballots were disqualified under signature match requirements. So, given the high turnout expected in the Presidential election next month, perhaps 200,000 or more ballots could be disqualified for technical reasons, including forgetting to sign, signing in the wrong place and even signature mismatch.
For this reason, many voters who are not at high risk might want to opt for early voting instead. Most early voting sites in Florida begin early voting next week on October 19th and many in South Florida are open from 7am to 7pm. Voters arriving early on Saturday or Sunday at 7am may find themselves nearly alone. But for those who are in a high-risk category, with voting by mail the only option, here are a few tips to help ensure that your ballot will be counted:
Complete the form front and back correctly using black ink otherwise it could be disqualified.
Signature: you must complete the information and sign the ballot envelope and yes, that is on the outside of the envelope where everyone can see it. Your signature must also match the signature that you used when you originally signed up to vote. So, if your signature has changed over the years, your ballot will likely be disqualified.
Ballot Envelope: You must use the ballot envelope for your ballot which has a bar code on it. If you mix your envelope up with other ballot envelopes for other family members, all the ballots will be disqualified.
Get your ballot in early, long before the deadline: If mailing, try to mail 7-10 days ahead of time to account for slow Postal Service processing (by October 24th). Better yet, drop your ballot off at an early voting site between Oct. 19 through Nov. 1. There will be special vote by mail drop boxes from 7 a.m. to 7 p.m. But be careful, you must still use the envelope provided and sign as required.
Track your ballot: Once you send in your ballot you can track it to make sure that it was received and counted (not disqualified). If your ballot is disqualified for some reason, the elections office is required to call or email you to give you the chance to fix the issue. If you track it and see it is not showing as counted, call your local elections office.
Vote in person. If you ordered a vote by mail ballot but decide to go and vote early to avoid lines, you must take your mail-in ballot with you when you go to vote and the poll worker will cancel it so you can vote in person.
You can get a link to track your vote by mail ballot and find our where the closest early voting location is to you by visiting our enewsletter site at: www.americanimmigrationcentral.com
** Contributions to this Column are made by Attorney Caroly Pedersen, Esq. of the American Immigration Law Center – Call 954-382-5378