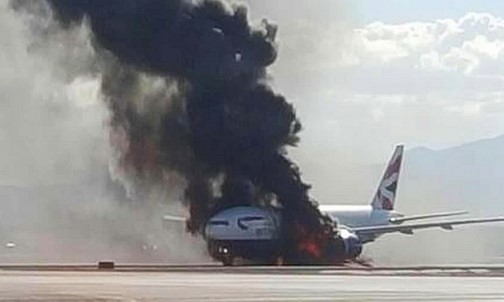 A British Airways jet caught fire on the runway at McCarran International Airport in Las Vegas on Tuesday forcing the evacuation of the passengers on board.
Firefighters stationed at the airport reached the plane two minutes after getting reports of flames, and within another three minutes, everyone inside the plane had escaped.
After firefighters extinguished the flames, emergency vehicles could be seen surrounding the aircraft, which was left a sooty gray from the smoke and fire retardant.
"There were 159 passengers and 13 crew on the flight," according to the airport's Twitter account. "Two were transported for minor injuries."