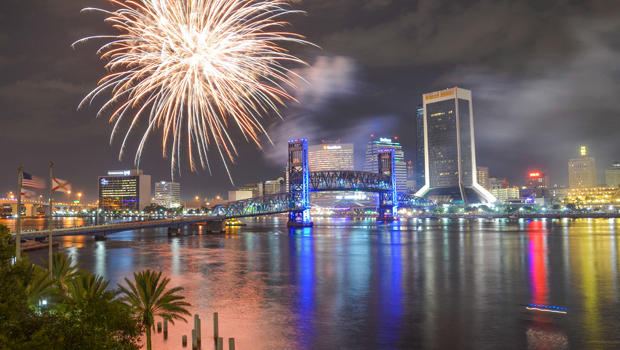 SUNRISE, Florida – The City of Sunrise, Florida, is excited to host a full day of free, family-friendly activities. If you're looking for a fun way to enjoy the holiday, consider any of the following fun-filled, family events that will take place on July 4th.
Event: "Not All Superheroes Wear Capes" Parade & Family Fun Day 
Time: 9:00 a.m. to 12:00 p.m. 
Where: City Park, 6700 Sunset Strip 
Themed floats will wind their way west along Sunset Strip from NW 12th Street to City Park, where the celebration continues with free refreshments and a children's fun zone.
Event: Concert and Fireworks Featuring Inner Circle 
Time: 5:00 p.m. to 9:30 p.m. 
Where: Outdoors at the BB&T Center, One Panther Parkway 
There's something for everyone at our nighttime celebration, including children's rides and inflatables, and an assortment of food and beverage vendors.
The music begins at 5:15 p.m. with classic rock covers performed by The Rock Show. At 7:30 p.m., it's time for headliners Inner Circle – the Grammy-Award winning reggae band whose iconic hits include "Bad Boys" (the "Cops" theme song) and "Sweat (A La La La La Long)." At 9:00 p.m., enjoy a spectacular fireworks display. (Rain date for fireworks only: Friday, July 5, at 9:00 p.m. in the BB&T Center lot.)
This crowd-pleasing event is presented by the City of Sunrise and Wheelabrator Technologies, with support from BB&T Center, Florida Panthers, Ed Morse Sawgrass Auto Mall, Memorial Healthcare System, Metropica, Sun-Sentinel, The Beach 102.7 FM, The Ticket 790 AM, New York Life, and Bahama Breeze. Parking and admission are free! For more information, call the City of Sunrise Leisure Services Department: (954) 747-4600.
FOR YOUR SAFETY, the following items cannot be brought into the event area at the BB&T Center: Backpacks, bags larger than 12" x 12", coolers, glass bottles, alcohol, weapons, drones, fireworks, bicycles, and pets. All bags will be searched.
Please note that City offices will be closed on Thursday, July 4th, in observance of Independence Day. In addition, Sunrise recreation facilities will have special holiday hours:
Parks – 8:00 a.m. to 3:00 p.m.
Sunrise Civic Center Aquatics Center – 8:00 a.m. to 3:00 p.m.
Satellite Pools (Welleby, Village Beach Club, and Roarke) – 10:00 a.m. to 3:00 p.m.
Sunrise Civic Center Athletic Club – 8:00 a.m. to 3:00 p.m.
Sunrise Civic Center Theatre Box Office – Closed
Sunrise Senior Center – Closed
Village Multipurpose Center Gym – 10:00 a.m. to 3:00 p.m.