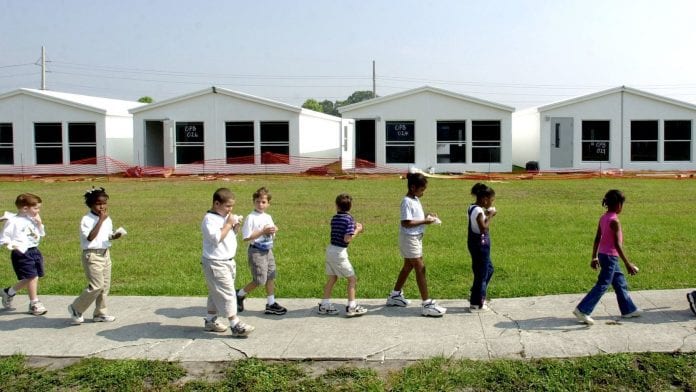 Although public schools in South Florida remain closed, other schools are beginning to open their doors and welcome students back into the classroom following the damage caused by Hurricane Irma.
At the St. Rose of Lima school in Miami Shores, school was back in session Thursday morning.
Handful of schools open
Only a handful of private schools in Miami-Dade County are currently open following the storm.
Schools were out of session for a week, and students and staff were excited to return to normalcy at the school as some of them are still living without power, and related air-conditioning at home.
Public School still closed
Public schools in Miami-Dade, Broward and Palm Beach counties are not yet open, but are hoping to reopen next week.
Some schools were used as hurricane shelters during the passage of the powerful Category 4 weather system which devastated the Florida Keys, sections of Miami-Dade, Broward and Palm Brach before Irma fizzled out into a tropical storm as it approached the Florida/Georgia border.
Life is slowly returning South Florida even though millions are still without power, internet and cable services.
Curfews that were imposed by authorities during a state of emergency are being gradually lifted.