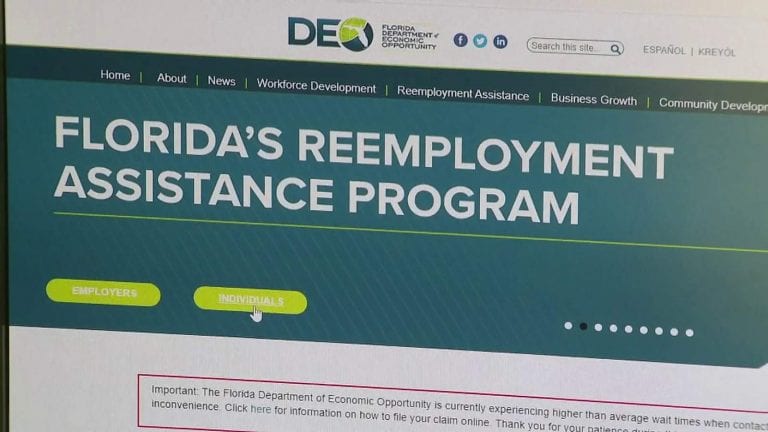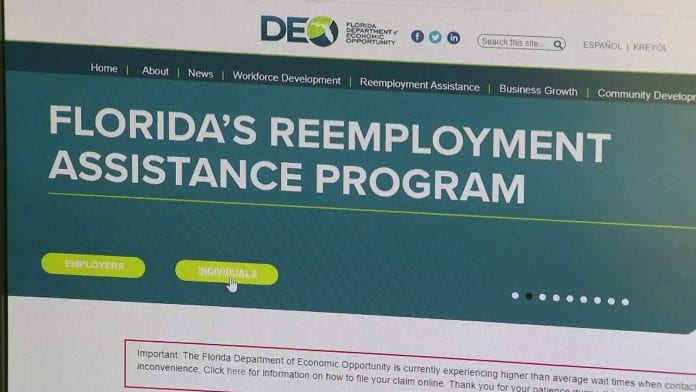 As several counties in Florida begin taking steps to reopen businesses and venues, Florida has hit a new unemployment milestone- with over one million unique claims filed.
According to the Florida Department of Economic Opportunity, the state has received 1,025,657 unique unemployment claims as of May 3, from a workforce of 10 million.
Over the past six weeks, over 30 million people have filed unemployment claims for the first time- representing almost 19% of the US labor force. Several other states like California, Hawaii, New York, Georgia, Texas and Michigan, have also reported over a million unemployment claims filed.
In Florida, the DEO has shut down the online application system more than once to allow officials to catch up on backlogs.
Gov. Ron DeSantis has admitted that the state's system is faulty and that work was being done to quickly assess the claims.
"I know this is very difficult for a lot of people. The system just totally broke. It's not a good system. We're going to deal with that. But we had to make all these changes, really just 24/7. So that money is going out," DeSantis said.
DeSantis said that, in the meantime, those who have been denied may still be eligible for the federal government's Pandemic Unemployment Assistance program.