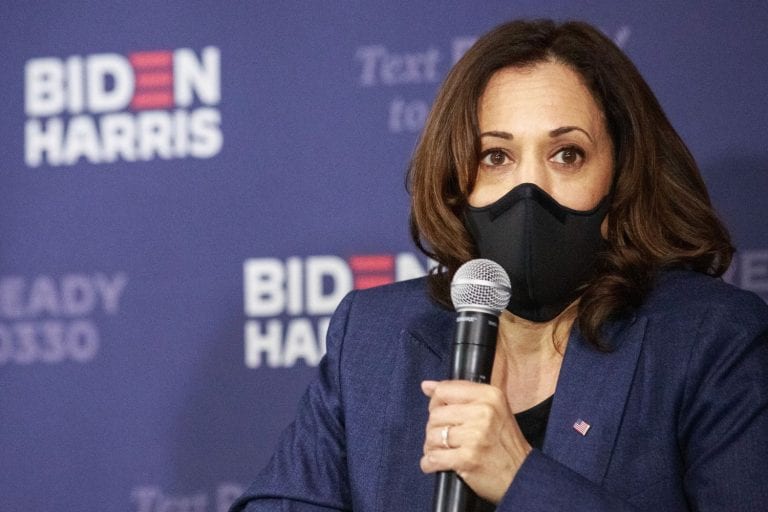 With early voting now underway in several states across America, scores of election officials, non-partisan groups and even candidates have been highlighting the importance of the Caribbean-American vote in this election.
On the first day of early voting in Florida, which is one of the most populated states for Caribbean-Americans in the United States, Jamaican-American Senator Kamala Harris, the running mate of former vice president Joe Biden sat down with Lady D on Caribbean Affair Connection Radio where she urged Caribbean-Americans to come out and vote early.
"When we think about what's at stake: we're in the middle of a pandemic where almost 220,000 people have died and over 80 million people have contracted the virus that will have lifelong consequences, Donald Trump is in court right now trying to get rid of ObamaCare, which was created to make sure people had coverage and money was not a barrier to receiving health care. He is also trying to get rid of the affordable care act, which would affect almost 7 million Floridians with pre-existing conditions. So there are so many issues at play and we want to make sure people vote early." Harris said.
She also continued, saying that the votes in the swing-state of Florida be indicative in whether or not the Biden/Harris ticket win the election.
When asked about issues relating to the community, Harris said that one of the most pressing issues relating to minorities and the Caribbean-American communities is the issue of immigration.
Harris stated that on the issue of immigration, "there couldn't' be a bigger difference between a Biden/Harris approach and a Donald Trump approach."
"Donald Trump has been horrendous. Look at the policy which has been about putting babies in cages and separating children from their parents at the border. He also broke his promise to the DREAMers, some of which are coming from Caribbean countries."
She stated that one day of their term, she and Joe Biden will renew promised of DACA and create a pathway towards citizenship.
Many election observers have underscored how important the Caribbean-American community will be at determining the winner of the November 3 polls.
In Florida, the Caribbean-American community is already energized by the Biden/Harris ticket, and Senator Harris says she recognizes the power of the community.
"People pay attention to who votes and that's part of the power of the community- that when we vote, people pay attention and it becomes a substantial voting bloc," she shared.
"When you look at the Caribbean-American community, it is vast and it is so intertwined and integrated into the fabric of America and so much a part of the historic leadership of America so we just want to make sure everyone votes. And Florida is so important because Floridians can determine the outcome of the election," she added.
Early voting in Florida runs until November 1. A list of all the early voting sites in South Florida can be found here.