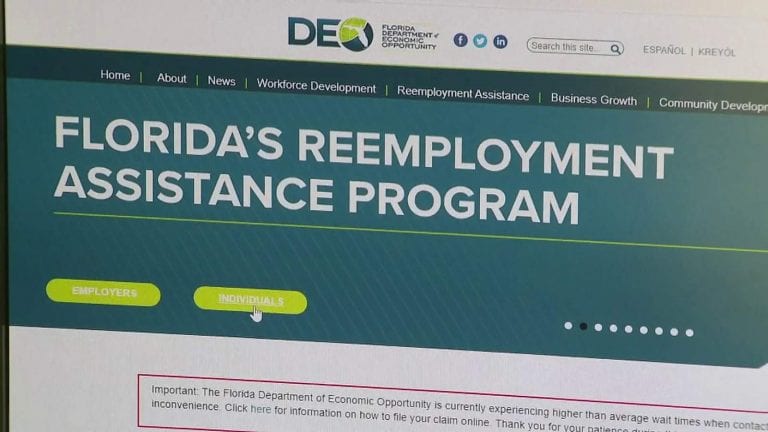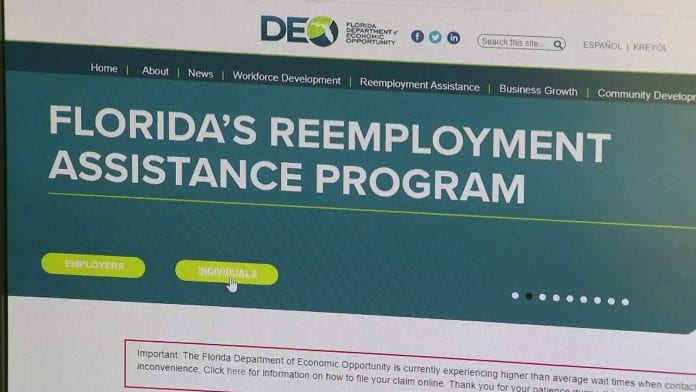 Florida's Department of Management Services Secretary Jonathan Satter announced Floridians making unemployment claims will receive them retroactively to the day of their job loss, if that date was later than March 9.
Satter recently took on oversight of the troubled unemployment system, which is dealing with a record number of claims from furloughed and laid off employees dealing with the economic fallout from the pandemic.
Satter was tapped by Gov. Ron DeSantis to lead the Florida Department of Economic Opportunity (DEO) through its coronavirus unemployment surge.
Hundreds of thousands of Floridians have struggled to file for unemployment due to issues with the application system or unable to get through to a person at the DEO call center.
According to an Associated Press analysis of U.S. Department of Labor data, nearly seven of every eight Floridians who managed to file claims during the three weeks from mid-March until early April were waiting to have them processed — the worst rate in the country. A reemployment data dashboard published by the DEO shows that 25% of claims have so far been paid out (As of April 25).
"We've had problems at the state level with the application process. That's due to no fault of Floridians," Satter said. "We're going to honor those applications as of the date of March 9 if they were unemployed on that date. That's when our system started to have problems."
A total of 505,000 Floridians filed for unemployment last week, with 1.16 million having successfully registered since the beginning of the coronavirus crisis.
In the meantime, Satter also said independent contractors, gig-workers and self-employed individuals can apply now thru the existing application system for federal benefits.
"They will go through the same process as anyone would for the state unemployment process," Satter said.
Although those workers are not eligible for state unemployment money, the federal CARES Act signed into law March 27 provides a $600 weekly payment as well as an additional weekly payment of a maximum of $275, depending on the claimant's prior wages.