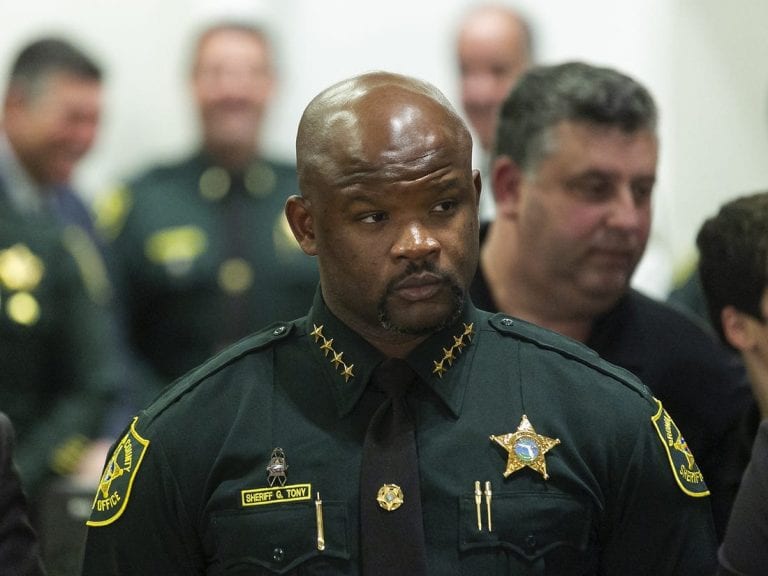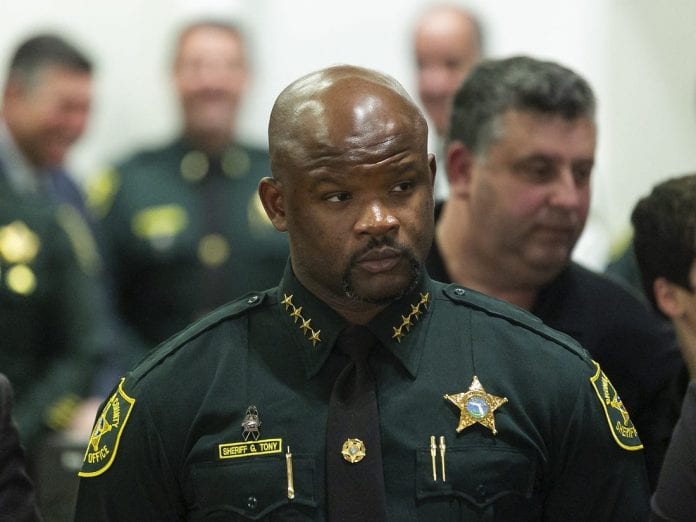 Sheriff Gregory Tony has won his first election and will keep serving as Broward County's top cop, after one of the most contentious races in South Florida.
During his election campaign, Tony had to battle with a no-confidence vote after COVID-19 spread among workers at the Broward Sheriff's Office (BSO), a nasty war-of-word between himself and former Sheriff Scott Israel, as well as a fatal shooting from his past that hadn't been disclosed.
Despite this, Broward residents showed confidence in the Sheriff because of his response to the death of Geroge Floyd in May. In light of the tragedy, law enforcement agencies across Broward County joined the BSO in participating in the countywide Racial Equity and Implicit Bias Training Program for law enforcement officers to combat racism.
Sheriff Tony had committed $1 million to fund the launch of the program.
In the election on Tuesday, he beat his closest opponent, Republican H. Wayne Clark by earning 64% of the votes to Clark's 32%. The other candidate, Charles E. Whatley (4%) ran without party affiliation.
Sheriff Tony released the following statement following his victory:
"I am honored that voters in our community have chosen me to continue to lead the Broward Sheriff's Office. While I'm thrilled with the progress we've made in the last two years––whether in providing better training for our staff, creating a better culture of accountability and transparency, or making our schools safer––there is still much to be done. Tomorrow, the work continues, and I will never stop working to keep this community safe, and to making BSO the best public safety organization in the nation."