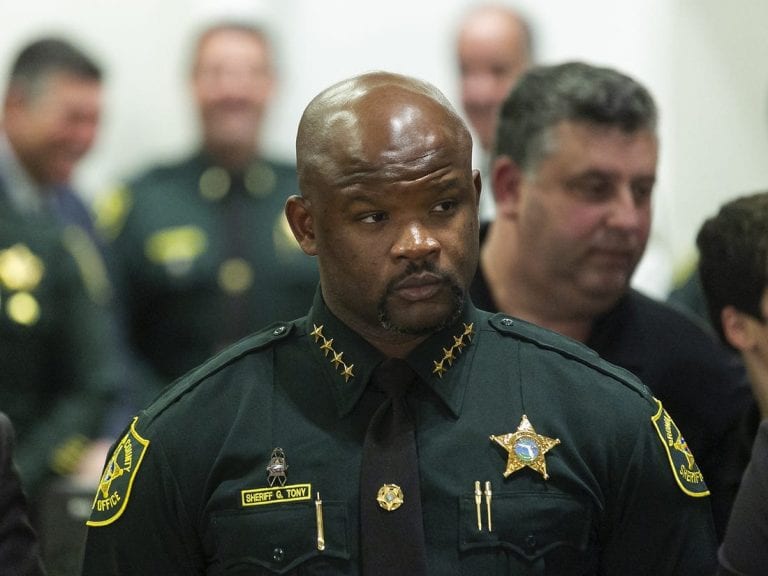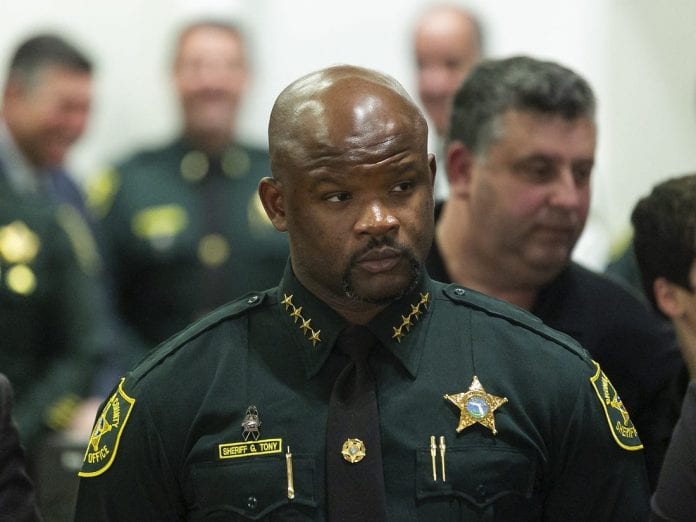 Over the last week, the number of cases of COVID-19 among Broward Sheriff's Office (BSO) employees has doubled, resulting in backlash from union members and residents.
According to Sun-Sentinel, 77 employees have tested positive for COVID-19 as of April 15. Two of those people have since recovered and will return to duty. Just the week before, the agency had 42 confirmed cases among its 5,400 employees.
One employee, Deputy Shannon Bennett, died of COVID-19 on April 3.
While Broward Sheriff Gregory Tony has assured that the sheriff's office employees have enough personal protective gear to fight COVID-19, many have criticised the office's response to fighting the virus.
Among those who criticized Sheriff Tony is Jeff Bell, the president of the 1,400-member Broward Sheriff's Office Deputies Association, was suspended with pay on April 10. Bell accused the sheriff of allegedly not having enough personal protective gear for deputies, first responders and those working in the Broward County Jail system.
According to BSO, the suspension was related to an internal affairs investigation "regarding violations of BSO policies and procedures".
The investigation listed lying and conduct unbecoming as two of the five allegations against Bell.
"For any rogue employee to come off and present these comments, that we have failed this community and failed these men and women we are leading, is despicable," Tony said in a briefing following news of Bell's suspension.
Bell's attorneys have criticized the suspension, calling it "illegal and immoral."
Sheriff Tony is now facing a vote of no-confidence from union members. The deputies' union announced that it would hold a no-confidence vote over Tony. Voting began on April 14 and will end on Monday (April 20), when the votes will be counted and announced.
It's been almost two years since BSO deputies voted no confidence against Sheriff Scott Israel in the fallout of the Marjory Stoneman Douglas massacre. Israel was later removed from office by Gov. Ron DeSantis and replaced by Tony.