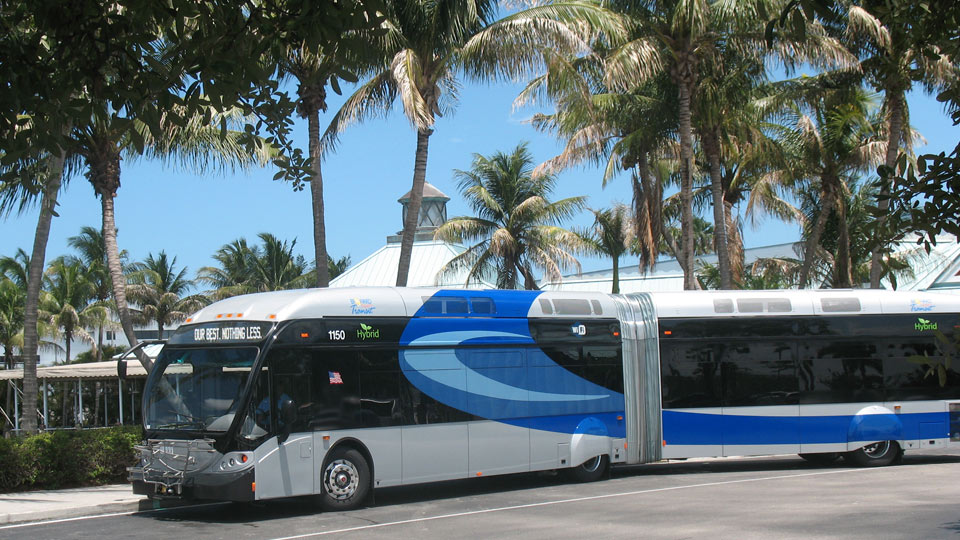 PLANTATION, FL – Broward County Transit (BCT) has been awarded a $17 million grant from the Federal Transit Administration (FTA) under its Grants for Buses and Bus Facilities program. The grant is part of $423 million in transit infrastructure grants awarded nationwide. BCT was one of only six transit agencies across the country to receive the maximum award of $17 million under this program.
The funds will be used to rehabilitate and reconstruct several outdated buildings at BCT's Copans Road Operations and Maintenance Facility.  In addition, money will be used to develop infrastructure to support battery-electric buses and other support vehicles.  The project will also build a state-of-the-art training and education center that will allow BCT to educate and train its current and future workforce.
BCT will use the $17 million grant toward the total project cost, estimated at $51 million. The additional cost will be covered by Transportation Surtax revenue.
"The rehabilitation and reconstruction of the Copans Road Operations and Maintenance Facility will directly improve fleet reliability with the introduction of new technologies and modernized maintenance equipment, which will, in turn, contribute to a more cost-effective and reliable bus fleet. These improvements, in addition to a well-trained, growing workforce, will enable BCT to offer improved services to our residents and visitors," said Broward County Transportation Director Chris Walton.
The project will play an important role in BCT's objectives to maintain its facilities, provide cost-effective and reliable service, and support the expansion and improvement of Broward County's public transportation system.