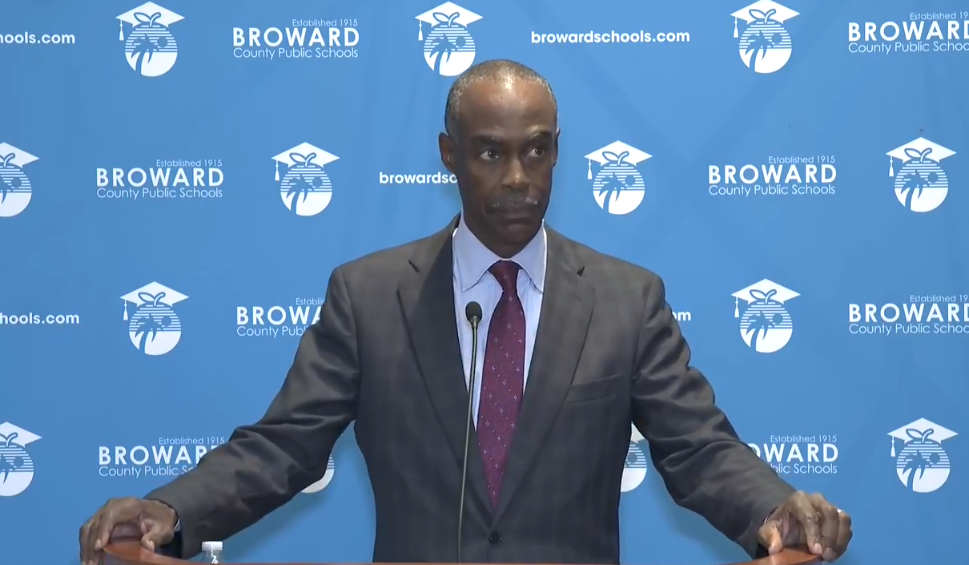 Jamaican-born Superintendent of Broward Schools, Robert Runcie has been hinting at it for weeks, but on Wednesday, he officially announced that all students in Broward County will go back to in-person learning in the fall.
Runcie has been adamant about students returning to the classroom, previously noting that there has been a massive increase in failures and many students are falling behind.
"We've seen a significant increase in the number of students who have one or more failing grades. That number has gone up from 4% to 11%. The number of students that have 15 or more absences in the first quarter also increased, from 1,700 to over 8,200. And of great concern, is the 59,000 students we've identified who are not making adequate academic progress," he lamented back in January.
As a result, come August, Runcie says there will be no blended learning option.
"Broward County Public Schools will open the 2021-22 school year, with 100% in-person, traditional face-to-face instruction at all schools this fall, there will be no blended hybrid remote learning," said Runcie during a school board workshop last Tuesday.
The superintendent says his decision was based on the vaccination trends in the county, the success of the safety measures put in place and most importantly, the negative impacts of the pandemic on students.
"My recommendation is, in large part based on our experiences this past year, which have highlighted the academic, social, and emotional challenges that many of our students have had with the remote learning. We know some certainly have been successful, but there have been many, that it's certainly been a big challenge," he said.
Earlier this week, Florida's Commissioner of Education, Richard Corcoran said that school districts with mandatory face mask policies needed to revise them before the next school year. But Runcie says that students will wear masks as long as the county has a mask order in place.
As for families that want their children to continue remote learning, Runcie says that they will have to use the Broward Virtual School, which has been available for the last 20 years. But he is pushing for all students to return for face-to-face instruction.
Elsewhere in South Florida, in Miami-Dade, Commissioner Alberto Carvalho says he is also aiming to welcome back 100 percent of the district's students to the classroom this fall.