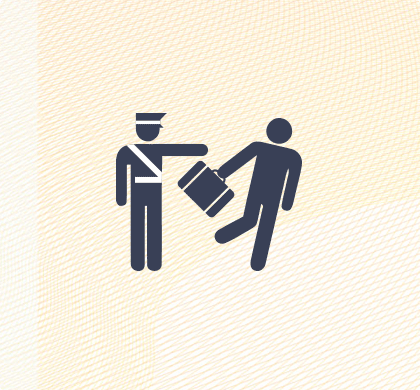 A Jamaican man has lost a legal battle to remain in the British Virgin Islands (BVI), following an incident in 2015 in which he sexually assaulted a woman.
Peter Gray  was sentenced to 10 months for criminal trespass, and 15 months for indecent assault – the sentences ran concurrently.
Gray appealed against the deportation order, but  the request was turned down by Governor John Duncan .
Gray later brought the matter before the High Court, where the request was turned down.
The Jamaican man told the court that his deportation would disrupt the "family life" with several persons, including a six year old daughter.
The court heard that Gray was in an 'acrimonious' relationship with a BVI woman. That relationship, which ended years ago, produced a daughter.
However, the judge dismissed this stating that "While the court does not doubt the strength of the First Claimant's love for his daughter, the scope of his access and visitation is undefined, and there is little indication of the regularity or the depth of the contact. Further, the lack of any real detail gives rise to significant doubt as regards his financial support . It appears to the court that his role in her day to day care and upkeep has also been minimal."
Another factor that helped to determine the outcome  – came to light when Grey disclosed his romantic involvement with another  woman, this woman who lives in St Kitts Nevis has four children – a minor and three young adults who are BVI citizens, living on their own. None of these children  fathered by Gray.
"Although the court does not doubt the genuineness of these relationships, the court cannot ignore the fact that the Second Claimant is still legally married to another man, and there are no tangible plans to resolve this – six years into their (St Kitts woman and Gray's) relationship," the court document stated.
The judge however said that from all accounts, the woman from St Kitts and Gray have "a genuine and loving relationship, which has survived (Gray's) prosecution, conviction and incarceration on account of sexual offences involving a female virtual complainant".
In further analyzing the case, the judge said Gray and the other claimants essentially indicated that "deportation would mean the breakup of the family, because they would simply not be able to relocate to Jamaica" to be with a deported Gray.
However, Gray's attorneys pointed to Jamaica's high crime rate as a basis for which "deportation would be prejudicial".