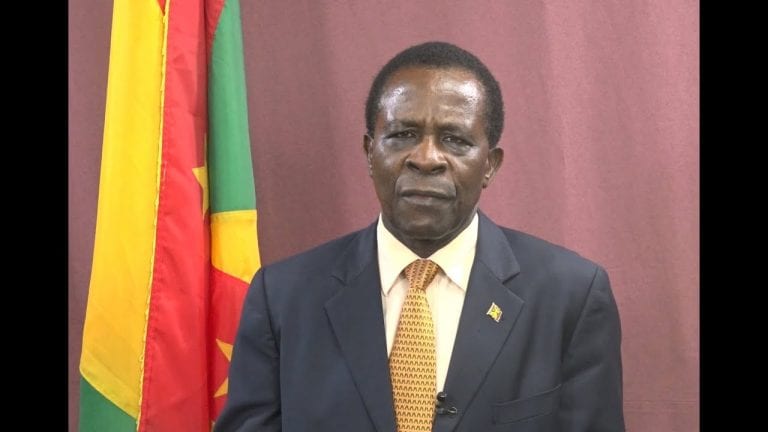 The Grenada government last Friday increased the hours of an existing curfew as well as rescinded approvals granted for various social events for the next two weeks, as the island moves to combat an upsurge in coronavirus (COVID-19) cases.
"Sisters and brothers, the measures are not intended to be punitive, they are necessary actions which we believe will help to contain the spread of COVID-19 here in Grenada. Countries around the world continue to grapple with finding the right combination of measures that will effectively address their national situation," Prime Minister Dr. Keith Mitchell said in a radio and television broadcast.
He said that his Cabinet had met in an emergency session earlier on Friday so as to allow for ministers to "collectively identify the way forward.
"Our backs are against the wall, but as responsible leaders, we will take the necessary actions, maybe sometimes unpopular ones, to continue safeguarding the people of our beloved country."
Mitchell said that the changes to the existing COVID-19 Regulations will take effect as of midnight, adding "therefore, effective Saturday, August 21, 2021, the curfew will be implemented at 9:00 p.m. and end at 5:00 a.m. (local time) daily.
"All approvals already granted for social events, including private parties, bus tours and boat rides, within the next two weeks, have been rescinded, with immediate effect. Therefore, there should be no social gatherings, inclusive of weddings and funerals, with more than 20 persons present and which do not comply with the stipulated protocols.
"These measures will remain in effect until September 3, 2021 and I encourage full compliance as the revised protocols are intended to protect us all," he told the nation.
Mitchell said that the country had arrived at a critical juncture in "our fight against COVID-19" noting that in the past week, 20 fellow citizens, residing "right here among us, have tested positive for the disease.
He said that in the ensuing days, the ministry undertook massive contact tracing and testing in various communities, to determine the extent of the locally transmitted infections.
Mitchell said that based on the science, and the multiplier effect with respect to transmissibility, it is likely that the number of infected persons could rise further in the coming days.
"Additionally, if it is in fact the Delta variant that is circulating in Grenada, the rate of infection can be much higher, but we await confirmation of that from the Trinidad-based Caribbean Public Health Agency (CARPHA) when they have tested the samples provided by the health team."
He said while in hindsight, it is easy to cast blame and point fingers, whether to revised protocols or a greater demonstration of personal responsibility and compliance with the regulations, but the fact is "we are where we are".
But he said his government has repeatedly advocated collaboration and in this ongoing fight against COVID-19, "our recommended approach remains the same."
Mitchell also expressed that he was disappointed that not many citizens had taken the vaccines on offer to deal with the pandemic, noting that the number of persons who have been vaccinated remains unacceptably low.
Mitchell said that for several months, Grenadians have had access to the AstraZeneca vaccine and while close to 18,000 people are now fully vaccinated, some have expressed hesitancy and the need for a different option.
"We have listened to your cries and thanks to the generosity of the United States administration, we have now received, 29,250 doses of the Pfizer vaccine. The Ministry of Health will begin administering this vaccine from Monday, August 23, thus making available to Grenadians, two options from which they can choose and giving parents for the first time, an opportunity to protect their children as young as 12 years old," he said.
He said herd immunity is the goal, attaining it will give those unable to be vaccinated, a better chance at surviving this health crisis.
Mitchell said that there is overwhelming scientific evidence showing that unvaccinated persons are those most at risk now. In the United States, the statistics show that nearly all COVID-19 deaths are happening among those who are unvaccinated.
CMC