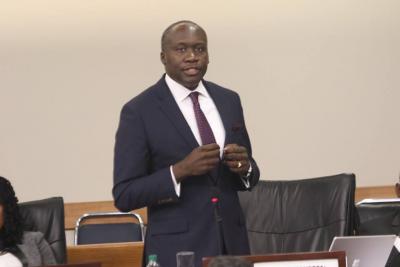 Trinidad and Tobago's Communications Minister Maxie Cuffie has confirmed that the Keith Rowley government has taken a decision to shut down the financially plagued Government Information Services Limited (GISL).
Cuffie, said the company has been losing money, with its assets exceeding liabilities by TT$19 million.
"We have been spending TT$14 million to keep it going," Cuffie said hours after meeting with the employees on Monday. The closure will result in at least 60 employees becoming unemployed.
Cuffie said that a new board will be appointed by the Ministry of Finance to oversee the winding up process and will determine the benefits for the employees.
In a 2016 report on the future of the Caribbean New Media Group (CNMG) and GISL, it was recommended that GISL be dissolved, its television station TV4 be disposed of and all contract work be ceased.
It also found that GISL and the Government Information Services Department (GISD) provided the same services and that GISL should be dissolved as a limited liability company and GISD restructured to co-ordinate the implementation of government's information policy and provide services aligned with that particular function, as well as to support ministries and departments with the dissemination of information.
Cuffie said that GISL will be shut down on September 30.