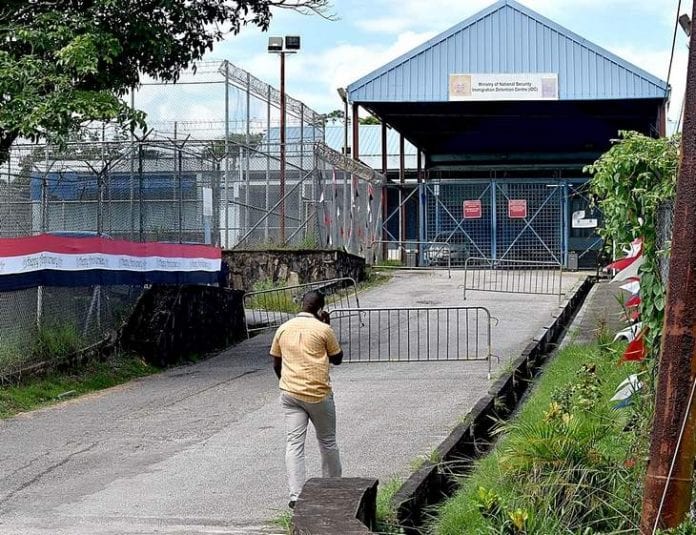 Trinidad and Tobago has been cited as a haven for illegal immigrants.
The Global Detention Project, an international group based in Switzerland, says Trinidad and Tobago is a hub for an alarming number of illegal immigrants.
100,000 undocumented immigrants living in TT
In its online report, Global Detention Project says there are currently 100,000 undocumented migrants living in the twin-island republic.

The report, "Trinidad and Tobago Immigration Detention Profile", says the rate at which foreigners were migrating to the country, national security could be seriously compromised.
TT one of the wealthiest countries in the Caribbean
The report said that Trinidad and Tobago was a stomping ground for illegal immigrants because it is one of the wealthiest countries in the Caribbean and its people enjoyed an above-average per capita income for the region.

"Its status has made this country an important transit and destination country as well as a major tourist destination," the report said.
The number of immigrants reportedly living in Trinidad illegally would represent more than 10 percent of its entire population of some 1.4 million. However, according to the UN Department of Economic and Social Affairs, there were only 49,900 international migrants in the country as of 2015.
Treatment of Africans criticized
The report stated that Trinidad's treatment of detainees from Africa has been criticized because the country has at times kept them in immigration detention for very long periods of time, which in some cases has extended beyond three years.
"These extended lengths of detention are lawful as the Immigration Act does not provide a maximum length of detention. However, the U.S. Department of State reported that the average length of detention for the Immigration Detention Centre was one week to two months in 2014," the report said.
The Immigration Act criminalizes unauthorized enter or residence for any person who has been already removed or otherwise lawfully sent out of Trinidad and Tobago. Illegal re-entry is punishable by up to six months imprisonment and a fine of 1,500 USD.