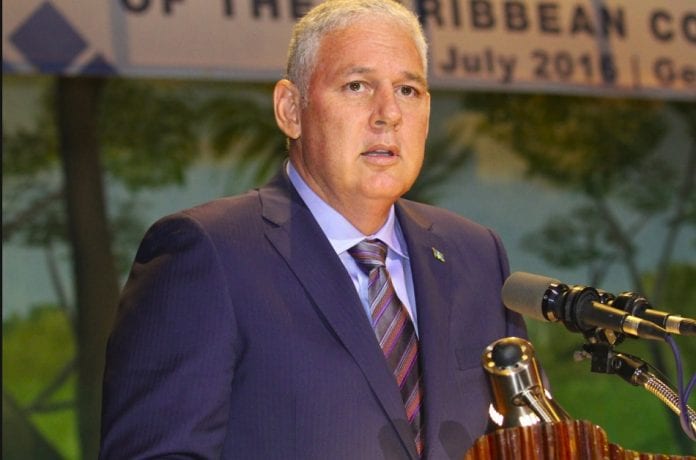 CASTRIES, St. Lucia, CMC – Prime Minister Allan Chastanet easily survived a motion of no confidence against him late Tuesday night after government legislators voted along party lines to defeat the measure brought by Opposition Leader Phillip J. Pierre.
Chastanet himself did not make any contribution to the debate except on occasions when he sought to correct "misleading" statements by opposition legislators during the marathon parliamentary session.
"I want to tell the Honorable Leader of the Opposition that what you have presented to this Honorable House is less than honorable," said Economic Development, Housing, Urban Renewal, Transport and Civil Aviation Minister, Guy Joseph.
"It is something that will go down in the records, in the history as the worst resolution to have made it to the Parliament of this country and Mr. Speaker I pledge my unconditional support to the Prime Minister Allan Chastanet,' Guy added.
The 11 government legislators in the 17-member Parliament voted against the motion that Pierre had introduced earlier during the day. "It is a watershed moment for members of this House to answer the question. Should the member for Micoud South (Chastanet) be allowed to lead this country for the balance of Parliament given his dismal performance to date?" Pierre asked.
Joseph said Chastanet "was the best prime minister St. Lucia has had in a long time." He said the opposition should have been aware that the motion would not have succeeded given the fact that public opinion in St. Lucia had not shown any support for the initiative. "Based on my definition for madness, it is only mad people that will do that." Joseph noted the government was not "even going to respond to the motion" but