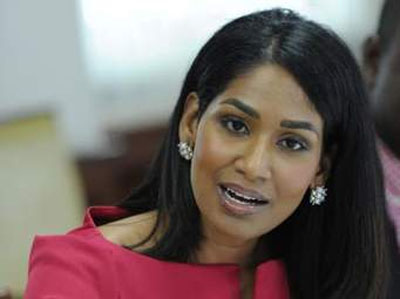 The opposition People's National Party's (PNP) spokesperson on Foreign Affairs, Lisa Hanna has apologized for a blunder which resulted in her expressing condolences for the death of St Lucia's Ambassador to the Organization of American States (OAS) Anton Edmunds.
Hanna, in a release on Wednesday, expressed regret at the unfortunate demise of the St Lucian diplomat, whom she claimed, was a victim of the Las Vegas mass shooting on Sunday.
False information
However, it was later revealed that the information was false.
As a result, Minister of Foreign Affairs, Kamina Johnson Smith, issued a statement urging Hanna to exercise restraint and sensitivity when dealing with diplomatic issues.
Johnson Smith said Edmunds had corrected the false report on Tuesday, and said St Lucia's Foreign Minister Sarah Flood Beaubrun confirmed that "their ambassador is alive and well."
Phenomenon of fake news
Johnson Smith said that, earlier yesterday, her CARICOM foreign minister colleagues were commenting on the phenomenon of fake news and how much greater care needs to be exercised in this domain.
She underscored the need for Hanna to exercise "caution and sensitivity in pronouncing on such matters, and indeed on matters generally associated with Jamaica's foreign policy and relations".
Johnson Smith extended her regrets to the people and Government of St Lucia for any distress caused by the statement attributed to the Opposition spokesperson.
Inadvertently sent
Hanna, who was recently appointed the PNP Opposition spokesman on foreign affairs, said the release with unverified information was inadvertently sent from her office. 
Meanwhile, Young Jamaica – the youth arm of the ruling Jamaica Labor Party (JLP), described comments made by Hanna as reckless and unfortunate.
According to Young Jamaica Hanna is out of her depth in the new portfolio and embarrassed Jamaica because of her utterances.
The group said Lisa Hanna was insensitive to not only the family of Ambassador Edmunds but the families of the 59 persons killed and the over 500 injuries in the attack.