Old Boys Associations calls for audit of Association's financial records
The Inter-secondary Schools Sports Association (ISSA) has come under intense scrutiny after an alliance of old boys' associations of five prominent  Jamaican high schools lodged a better complaint to the Ministry of Education about the operation of the school sporting body.
The old boys' associations of Calabar, Jamaica College, Kingston College, St. George's College and Wolmer's Boys' School, submitted to the Ministry of Education, Youth & Information outlining a number of concerns.
The letter dated June 2 was addressed to the Permanent Secretary,  Deanroy Bernard, and copied to a number of individuals in various government ministries,  including Education Minister Ruel Reid and Sports Minister Olivia Grange.
The letter stated that the various associations have no confidence in ISSA's desire to develop and protect student athletes and demanded an immediate forensic audit of ISSA's financial records for the last five years.
Dr. Walton Small, Principal of Wolmer's Boys' School, is the President of ISSA.
Below is the letter addressed to the Ministry of Education, Youth & Information:
As an alliance comprising the Old Boys Associations of Calabar High School, Jamaica College, Kingston College, St. George's College and Wolmer's Boys' School, we hereby write to bring to your attention several concerns that we have in relation to the Inter-Secondary Schools Sports Association (ISSA).
These concerns are primarily rooted in the grave lack of transparency, accountability and governance in how ISSA conducts its operations as well as the exploitative nature of aspects of ISSA's handling of student athletes. We have approached ISSA through their president in the past and have found their response to be quite dismissive.
ISSA has always been described by its Executive as a non-profit organization, and they have repeatedly insinuated that a large portion of the funds that they generate and collect are given back to the schools that participate in their events.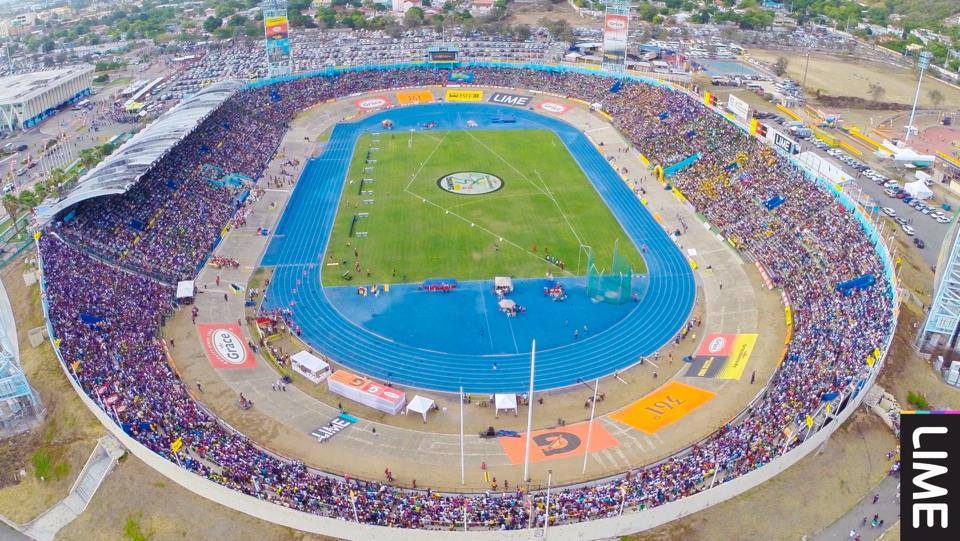 We find these assertions difficult to reconcile with the fact that our research indicates that ISSA currently receives in excess of Two Hundred Million Dollars ($200 M) per annum from corporate sponsors alone, yet its total contribution to one of the leading participating schools for last year was under a million dollars.
The members of the ISSA Executive have also described their positions as being voluntary in nature. However, we have been reliably informed that this is far from reality.
It is our understanding that Executive Members do indeed receive monetary payments from ISSA, in addition to the Association paying for their foreign travel and accommodations when they represent and act – sometimes only putatively – on behalf of ISSA.
It has also come to our attention that some members of the ISSA Executive  are Directors of Greenfield Media Productions Ltd. (GMPL), a joint venture between ISSA and Grace Kennedy, the major sponsor of Boys and Girls Championships.
Student athletes are the products from whom ISSA ultimately derives its income; these students sacrifice class time to compete in ISSA's competitions, while placing themselves at risk of injury in the process.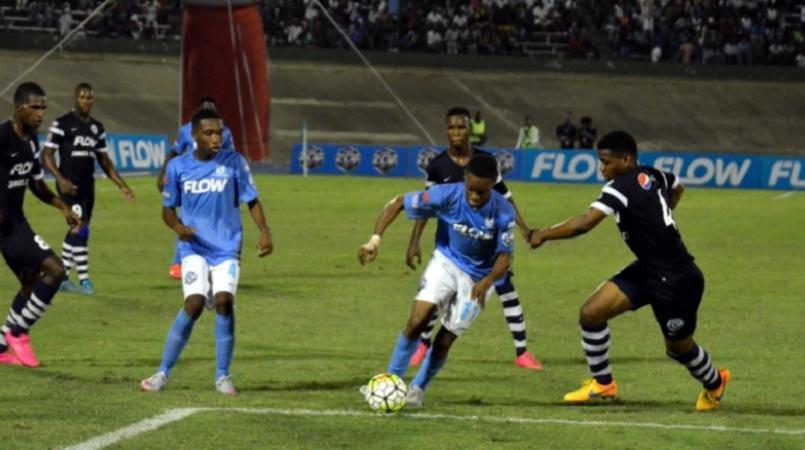 It is for these reasons that many of these athletes are in dire need of far more remedial classes and critical emergency medical care. However, it is past students and the respective alumni associations like ours that, largely, fund these crucial needs. It would appear that ISSA has taken a decision to resile from contributing in these areas.  Accordingly, we have little confidence in ISSA's desire or ability to develop and protect our student athletes.
Furthermore, very little information on ISSA is made available to the public and attempts by alumni associations such as ours to access even basic documentation about that entity quite often run into roadblocks.
Meanwhile, ISSA's accountability/reporting framework remains unclear to us. It is not clear to whom ISSA reports in the Government bureaucracy, or whether it is currently being made to report to anyone at all. What does seem more apparent is that this body is operating without any robust governance structure, without properly established checks and balances, or guidelines for sound oversight.
As an entity that coordinates and hosts sporting activities for secondary schools that are funded from the Consolidated Fund, we believe that ISSA, too, should be subjected to the Corporate Governance Framework for Public Sector Bodies of Jamaica.
This is a major area of concern as our Old Boys' associations have always been significant stakeholders in the development of our schools, and our efforts have borne fruit in many ways, including improved academic performance and sporting excellence.
Our associations contribute to the welfare and learning of current students through scholarships, mentoring, feeding programmes, etc.
Millions of dollars are spent annually on medical bills, physiotherapy, nutrition and hydration, feeding programmes, training camps and athletic equipment and gear.
The harsh reality is that these costs are borne by the alumnae of each institution. A rough estimate puts the yearly expenditure of each school on its athletic programme above that of any single sponsorship package we have heard announced.  In essence, this makes Calabar, JC, Wolmer's, St George's and KC, collectively, the largest financial contributor (read: sponsor) in making ISSA events successful.  Yet, they refuse to even engage us in dialogue.  (And, à la Shirley Chisholm, if they don't give us a seat at the table, we are prepared to bring a folding chair!)
In light of the above, we consider the following questions germane:
1). Should ISSA be allowed to collect funds year after year without providing proper financial statements? Who is responsible for conducting financial and operational audits – if any – of ISSA? If audits have been done, when was the most recent one and are audit reports available for scrutiny? Does ISSA submit its accounting records, bank statements and audited financial statements to the Ministry of Education (MOE)?
2). Should ISSA be allowed to keep large sums of money on fixed deposit, when many schools are having challenges meeting the requirements of participating in ISSA-run events because of financial constraints? Is the MOE or any other government ministry, agency or department keeping track of ISSA's various current, savings and investment accounts?
3). If many of the costs associated with the schools' sporting programmes are already being borne by the schools, parents and alumni, shouldn't ISSA have more funding available to remit to the schools?
4). When one considers the fact that athletes have to sacrifice study time and classroom contact hours in order to put in the work required to achieve the world class standards of athletic performance at the annual Boys and Girls Athletics Championships, is it morally or ethically right for ISSA not to bear the burden of replacing these lost contact hours, especially when, for many of these athletes, they are unable to afford extra or remedial classes on their own?
Shouldn't ISSA have in place some sort of remedial summer or weekend-class program for example, to put back what the student athletes have lost in order to make the Championships the wildly profitable and internationally renowned event that it is?
5). If the persons who comprise the ISSA Executive owe their places on that Executive solely to the fact that they are all employed to the MOE as principals of high schools, then should such persons be allowed to accrue financial gain from their participation in ISSA? Would such a situation not, almost inevitably, result in obvious conflicts of interest?
6). Are ISSA Executive Members who sit on the board of Greenfield Media Production Ltd (GMP)  receiving any direct financial benefits from that joint venture? Are they members of GMP in their individual capacity or as officers of ISSA? If they are, wouldn't such a situation also result in further conflicts of interest?
We are of the view that answers to the above questions will serve to enlighten the public on the potential for funding assistance and greater academic support for participating schools in future events.
This financial aspect touches on the governance structure that ought to be required for a body such as ISSA, which impacts significantly the sporting performance and the development of athletes in Jamaica. Events such as the annual Boys & Girls' Athletic Championships, the Manning Cup and DaCosta Cup football competitions are always of great national interest and importance.
Accordingly, to address these issues we would like to respectfully recommend the following:
1). An immediate forensic audit of ISSA's financial records for the last five years be carried out and the findings made known. Particular scrutiny should be directed at payments and benefits that have been given to Executive Members.
2). ISSA's company documents, financial records and meeting records should be open and available to all key stakeholders (i.e., PTA, Alumni Associations, Coaches Association, MOE).
3). Full financial and personal disclosure requirements for all ISSA Executive Members ought to become mandatory.
4). Consideration should be given to diversifying the make-up of the ISSA Board to allow for representatives from the alumni associations, the Coaches Association, National Parent-Teacher Association of Jamaica (NPTAJ) and the MOE.
5). Term limits for all ISSA Executive Members established and enforced based on guidelines for similar public funded bodies.
6). Establishment of an oversight body for the ISSA, together with a clear and unambiguous reporting structure.
7). Establishment of strict and transparent guidelines governing payments and remitting of funds to the participating schools.
8). Consideration be given to setting restrictions on how ISSA may spend its net financial resources; specifically, this should be confined to direct reinvestment in the schools, especially in the area of student-athlete academic support.
9). Promotion of greater probity and integrity in ISSA's management and execution practices through random audits of ISSA sporting events.
10). Conduct within ISSA be guided by a code of ethics, which would, inter alia, prohibit Executive Members from using their positions for personal financial gain.
In light of the fact that all of current ISSA Executive Members are employees of Government-run schools who ought to submit Statutory Declaration of Assets, Liabilities & Income pursuant to the Corruption (Prevention) Act, and that the MOE has an obligation to the public to ensure that those in its employ conduct themselves in a manner that is always unquestionably above board, we are seeking your direct intervention in his matter.
We anticipate receiving an acknowledgement and a timely response.