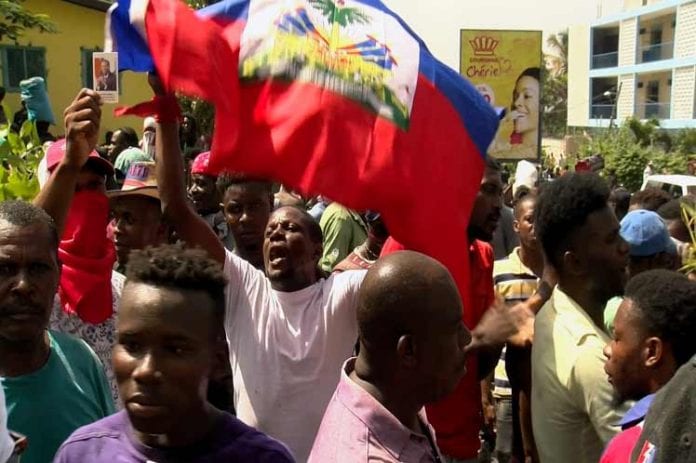 PORT AU PRINCE, Haiti, CMC – Haiti has warned that attacks on tourist plants in the country is putting the sector at risk as well as possible future investments in the industry.
Foreign Affairs Minister, Bocchit Edmond, who is also the acting Minister of Tourism, said there had been attacks on several tourist establishments in areas across the island in recent times affecting also workers.
"These intimidating and irresponsible acts only endanger thousands of jobs in the tourism sector and, on the other hand, constitute a serious threat to the freedom of enterprise.
"These threats will only annihilate the efforts made by our Haitian and foreign investors who believed in the high potential of Haiti, by putting their resources at the service of the development of the national tourist industry," Edmond said.
He said while the Haitian Constitution guarantees the right of everyone to freely express their demands peacefully, he was reminding protestors that they have "the imperative obligation to protect Haitian companies that participate in the creation of jobs and of wealth at the national level".
Opposition parties have been staging street demonstrations over the past weeks demanding the resignation of President Jovenel Moise, whom they have accused of engaging in corruption linked to the Venezuelan funded oil initiative, PetroCaribe.
But Moise has said he has no intention of stepping down and instead has proposed a national dialogue so as to move the country forward.
Edmond said he would continue supporting the tourism sector in consultation with other institutions at the national level, both public and private 'in order to preserve the gains by continuing the work of repositioning the destination Haiti internationally".
Meanwhile, the State University of Haiti (UEH) says three people killed during a demonstration near the facility earlier this week that led to attempts to burn down the building were neither students nor protestors demanding the resignation of President Moise.
In a statement, the Rectorate's Security Service, said that the three people killed were criminals who were engaged in random acts of robbery and that they had attempted to rob three plainclothes policemen when two were killed and the other arrested.
It said that a motorcycle and a gun had been sized at the scene.
The UEH said that having likened the alleged bandits to protesters, some angry individuals tried to burn the premises of the rectorate.
"To do this, they launched Molotov cocktails, stones and bottles and that a patrol of the National Police of Haiti (PNH) was able to regain control of the situation."