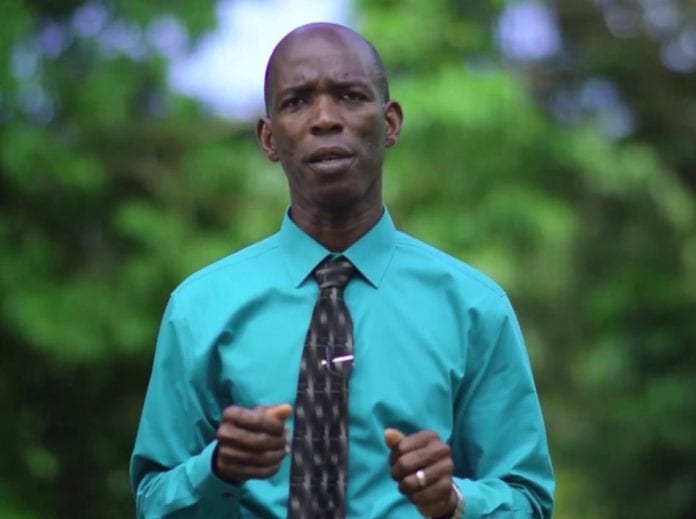 The Member of Parliament for the constituency of St. George's North East has decided to return his monthly salary to Government as a means of protesting the amount that is paid to Parliamentarians who are not Government Ministers.
Tobias Clement, says he will be returning the monthly cheque of EC$1171.72   provided to him as payment to serve as an elected legislator in the House of Representatives.
Members in the lower house receive EC$1200 per sitting while members of the Senate receive EC$800 per sitting. The last increase was in 1999.
Protest
"I will do something in protest to what MPs are getting in this Honorable House, If I protest I will keep it alive, if I do nothing it will be swept under the rock," Clement told the House as he announced that he has written a personal cheque that will be presented to the Clerk of Parliament.
"I have written a check to the Government of Grenada which I will give to the Clerk, it's an act of protest, as it comes I will return it to the Clerk of Parliament," said Clement who informed that House that the first check will be for the month of May.
Review of salaries pending
However, no other legislator supported Clement when he made the announcement but in his closing remarks, Speaker of the House Michael Pierre said he looked forward to a review of salaries of Members and informed the Committee of Privilege that they will meet shortly to investigate the matter. "We have a process to deal with that and the Committee off Privilege can look at this privilege matter," he said.
The issue of low salaries for legislators was addressed by Prime Minister Dr Keith Mitchell after both Clement and Member for St Patrick West Anthony Boatswain called for a review during the May 2018 sitting of the House.  Mitchell then told the House that the salaries of Government ministers and members of Parliament will be reviewed by a three-member committee. He gave the assurance that the recommendation will not go beyond the next budget cycle.