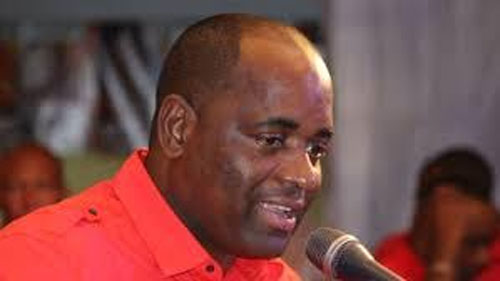 Dominica will waive taxes on the importation of food and construction material.
Prime Minister Roosevelt Skerrit says the Dominican government will waive taxes and duties on the importation of all food and construction material for six months. This policy is being adapted as Dominica begins the process of rebuilding following the devastation caused by Hurricane Maria when it swept across the island on September 18.
Skerrit's national broadcast
In a national broadcast on Friday night, updating citizens on the progress made since the storm, Skerrit said that his administration was now into the economic recovery phase of the rehabilitation exercise even though rescue efforts were still continuing.
"We will stabilize and support demand in the economy. The government will try wherever possible to maintain the previous year's level of government procurement, employment, wages, and routine operations," Skerrit said.
He said that the insurance of property in Dominica exceeds 100 per cent of the country's gross domestic product (GDP), adding that not all insured properties are totally destroyed.
Substantial insurance payout expected
"But we expect substantial insurance pay-outs to be made over the next few months. We will work with local and international insurance companies and banks to expedite the arrival of loss assessors and the flow of insurance pay-outs at lower transaction fees. "
Reopening of ports being accelerated
Skerrit said the authorities will also accelerate the full re-opening of all ports and ease the flow of goods through ports and is working with development partners to bring in the necessary equipment required to take the clearing and cleaning efforts to the next level.
"We will waive taxes and duties on the importation of all food and construction materials for six months.    This is a time of great national effort and personal sacrifice. We will not tolerate anyone taking unfair advantage of the situation. We will put in place a consumer watch dog in charge of ensuring there is no profiteering and price gouging," he said, adding that he expects businesses, banks and credit unions to expand their services as quickly as possible to help normalize the situation.