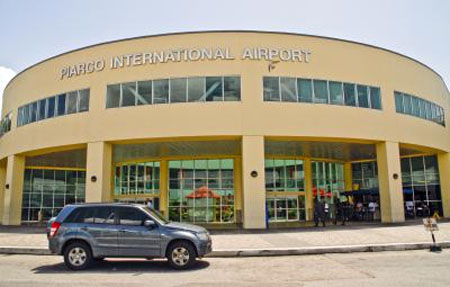 The Airports Authority of Trinidad and Tobago (AATT) has apologized for the chaos that occurred at the Piarco International Airport on Sunday due to a shortage of Immigration officers.
Two of fifteen officers reported
Arriving passengers had to wait for as long as five hours to clear Immigration after just two of 15 officers turned up for work.
The Airports Authority is not responsible for Immigration officers but apologized for the "unfortunate delays experienced by our customers and arriving passengers at the Immigration Hall at the Piarco International Airport, on Sunday November 12th, 2017."
According to the Authority, the situation was brought to the attention of the Ministry of National Security, under which the Immigration Division falls, following which the ministry sent out additional staff and operations resumed as normal.
Implementing technological solutions
Officials with AATT say they are having talks with the Ministry of National Security to implement technological solutions which will improve passenger facilitation at the airports and reduce wait times.
"We look forward to incidents such as what occurred yesterday, being a thing of the past. While border control is not the responsibility of the Authority, we empathize with our passengers and will continue to work diligently with all stakeholders and government agencies on our estates, to ensure an enhanced experience for all of our valued customers."
For more at Piarco International Airport, click the link: Talks to end protest by CAL pilots at a standstill