Miss Jamaica World 2016 runner-up Milinda Smith is an entrepreneur to watch. From gracing the Miss Jamaica World stage as a "Beauty with a Purpose" she is now taking on the global stage as a woman in business.  
Born in Linstead, Jamaica, Milinda migrated to the USA as a toddler with her mother Coretta Mathie, and baby brother Jaleel Smith. At age 23, with their support, she entered the Miss Jamaica World pageant. Eclectic, well-traveled and poised, it's no surprise she won the Miss Jamaica World Hibiscus 2016 title and walked away with sectional prizes: Beach Beauty, Best Body and Best Smile.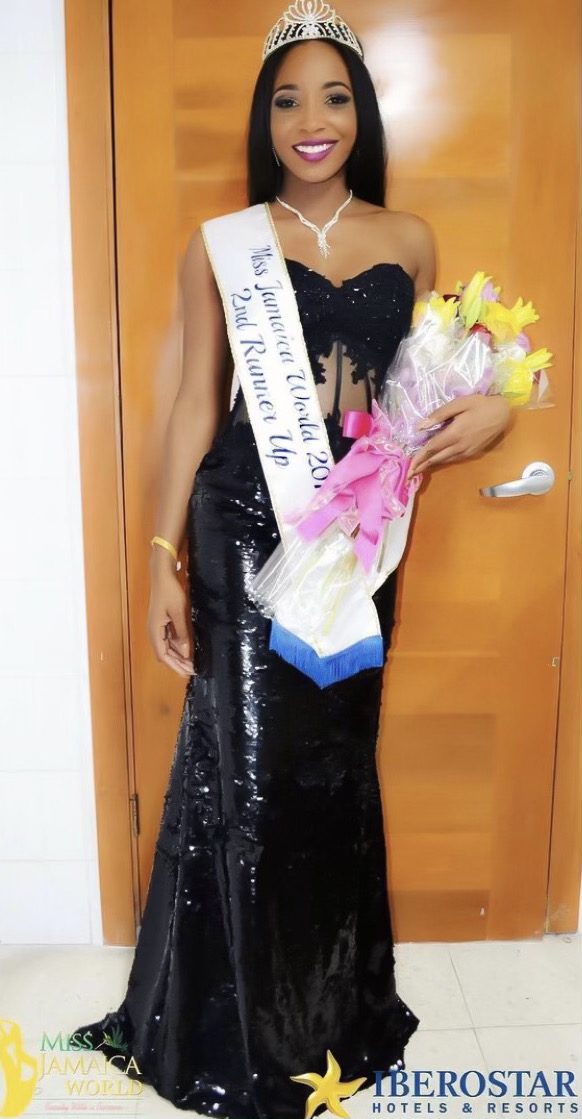 Since the pageant, Milinda has dabbled in a few different ventures and expanded her first company, 4OneFour, formerly The Elite Carnival. At The Elite Carnival, she designed and created carnival costumes and presented as a small carnival band alongside her friend and dj, Dj Skool Boi. With Carnival events on hold amid COVID-19, Milina is broadening her brand, which now, in addition to costumes, produces masks and is moving toward apparel.
Charitable endeavors
Milinda has always loved serving others. With her organization Mission of Hope and Grace, she has been active in several rural communities in Jamaica, sending children to school, donating food and clothing to individuals within the community as well as those incarcerated. She has also distributed medical supplies such as nebulizers, fetal heart monitors, blood pressure cuffs, thermometers, etc. to hospitals on the island. 
Currently, Milinda has also been working closely with the Consul General of Jamaica Oliver Mair on several projects and events. On November 24, Milinda helped to welcome 120 newly minted Jamaican citizens alongside the consul general in a virtual citizenship welcome ceremony. She is also working with Mair in his mission to provide tablets and laptops for the children of Jamaica and has offered Epidermasters—her recently opened spa in Miramar—as a drop-off location for contributions.
Milinda Meets the King
In late November 2020, King Yahweh of The Kingdom of Yahweh held an all-white royal affair at his South Florida castle and Milinda was one of the guests. The posh charity event featured monkeys, lions, and performers to entertain the guests while funds were raised to help fight homelessness in various communities, including South Florida. 
Milinda was excited to be a part of the event especially since her first large-scale mission trip with Mission of Hope and Grace was in Kwahu-Abetifi, Ghana. King Yahweh and Milinda share a common purpose and discussed future charitable collaborations.
Entrepreneurial savvy

As a licensed esthetician and Ayurveda practitioner, Milinda created a natural skincare line, MáJas, which includes an array of products from face and body soaps to lotions and face masks. MáJas products can be purchased online at www.majasthebrand.com or from the gift shop of her spa Epidermasters in Miramar, Florida. 
Epidermasters spa recently opened in Miramar as an expansion of her beauty endeavors and the grand opening boasted a noteworthy guest list, which included Consul General Mair, Miramar Vice Mayor Maxwell Chambers, Jamaican diaspora activist Capt. Dr. Rupert Francis and other dignitaries, as well as singer Steve Higgins. 
Epidermasters, located at 6151 Miramar Parkway Ste 201 Miramar, Florida 33023, is a spa that offers a variety of services including facials, chemical peels, light therapy, massages, waxing and makeup. COVID-19 protocols are strictly enforced therefore it is necessary to schedule appointments for services and to drop off contributions of tablets or laptops. 
Milinda can be found on all social media platforms at @OneMilindaSmith 
For more info on Epidermasters visit www.Epidermasters.com or text or call 305-796-0722. All social media: @Epidermasters.
For more info on Milinda's skincare products visit www.MajasTheBrand.com. All social media: @MajasTheBrand