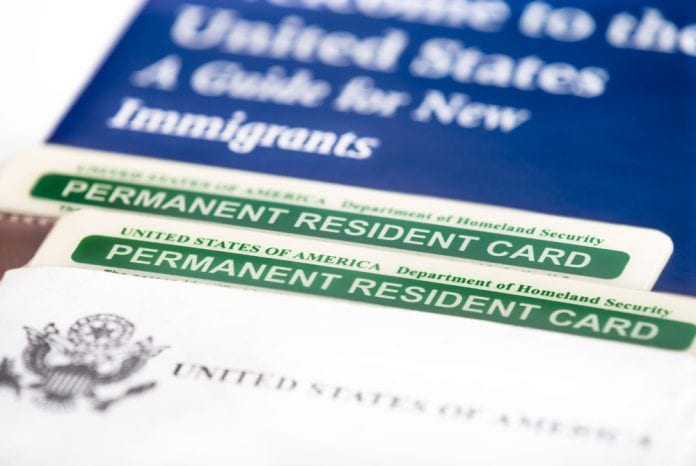 A new policy released by the USCIS on November 18, 2020, encourages officers to more fully scrutinize applications for Naturalization in order to determine whether a U.S. resident applicant has "abandoned" his or her residency status by remaining outside the U.S. for long periods of time or even short periods, when circumstances lead the officer to believe that the resident intended to abandon U.S. residency and reside abroad. 
Under the new policy, officers may not only determine that a residency is ineligible for naturalization due to "abandonment," but may even further refer the applicant's case for possible termination of residency status and deportation. This is especially problematic going forward, when thousands of residents who were on short vacations abroad were stranded outside the U.S. and unable to re-enter within six months due to pandemic shutdowns.
Residents who remain outside the U.S. for long periods of time always risk endangering both residency status and the ability to apply for future naturalization. 
However, under the new guidance, USCIS officers adjudicating naturalization applications are now encouraged to second guess border officials (Customs and Border Protection CBP) who originally made a determination at the time the resident sought re-entry into the U.S., as to whether or not the resident had abandoned his or her residency in the U.S. 
For instance, when a resident has remained outside the U.S. for six months or more and seeks to re-enter the U.S., a CBP officer may determine that the resident has abandoned residency status and seek to obtain further information about the resident's reason for travel, activities abroad and whether or not the resident continues to maintain a home or apartment in the U.S., utilities, a job, car, auto insurance and other evidence of maintaining residency. In many cases, officers are satisfied with explanations given by residents and provide entry without further inquiries. 
Going forward officers may make further inquiries and require that residents provide documentary evidence that they maintained their residence in the U.S. while abroad, not only to remain eligible for U.S. citizenship, but to retain residency status and avoid removal from the U.S. as well!
The Biden administration will likely revise the new guidance and revert to the previous policy. However, until that happens, naturalization applicants who have remained outside the U.S. for extended periods of time should be prepared to provide detailed explanations of all trips abroad and provide documentary evidence of maintaining U.S. residency.
You can read the USCIS policy alert by visiting our e-newsletter site at: www.americanimmigrationcentral.com