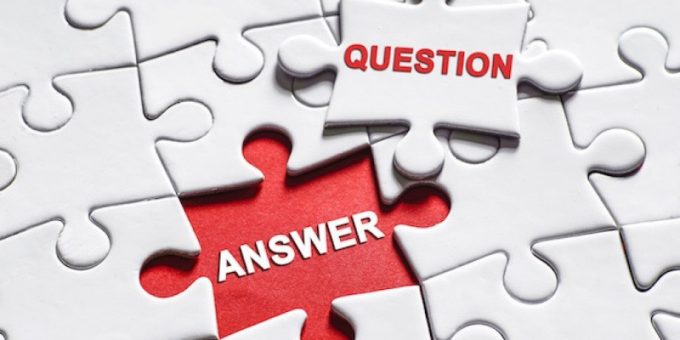 MIAMI, Florida –
Question: Me and my husband went to my immigration appointment last month and even though the officer was not friendly, she said she had everything she needed for now and gave us a paper that said they couldnt make a decision and have 120 days to do it. The officer asked us for our lease, but we didn't have one because we live with my sister, but we had a few other papers we brought showing our marriage documents like our current car insurance and joint bank account we got together last month that has a hundred bucks in it and tried to give it to her but she didn't take it. She said it was strange that we don't have a lease and live with my sister and asked us why we didn't have utility bills there and we said it was because the house is in my sister's name. I had 2 affidavits one from my aunt and one from my husbands mom, but she didn't look at them either. Also my husbands driver license is from his old address. Now its been a month gone by and nothing. My husband called the immigration number and tried to make an appointment to go to the office where we had our interview to get a status but the immigration lady on the phone said no we have to wait for a decision. Now we are wondering what to do should we wait or what? Is there anything you can do to speed the process up?
Answer: Sorry to hear that you didn't have a pleasant experience, but it is very common these days to encounter USCIS officers who are seemingly applying stiffer standards in marriage immigration cases and are more skeptical about whether or not a marriage is real these days. The main issue in marriage-based immigration cases, is the critical necessity for a couple to clearly establish that the marriage is real – by providing extensive documentation from the time of the marriage until the interview, not just for the past month (for example Joint: lease, bank statements, driver's license or state ID at the same address, auto insurance, utilities, both names on the lease, tax return "married filing jointly", lots and lots of photos, etc. the list goes on and on. Affidavits attesting to a genuine marriage are usually not given much weight by an officer and are generally used as a last resort when a couple does not have enough other "real" documentary evidence to show. USCIS officers have a lot of discretion to decide whether a marriage is real or not, based upon the totality of all the evidence presented by the couple, as well as the way a couple presents themselves and especially the way they interact together at the immigration interview.
There are many factors which immigration officers consider when making a determination about whether or not a marriage is real. Officers like to see lots of photographs of the couple with other people and family members at celebrations or events (not selfies), a joint lease or a home deed to show that one of the spouses owns the property and utilities from each spouse at the same marital address. Officers have a mental check off list of certain factors which tend to show a marriage is more real than not and the lack of these items tends to show that the marriage may be fake. High on the list of fake marriage "red flags" is a couple who does not have a joint lease and who instead live with relatives and do not have any utilities in their names. Similarly, spouse's who's driver's licenses do not match the marital address cause heightened suspicion that a marriage is not real. Joint bank accounts are also important, but can also be a cause for concern. For instance, officers are looking for the couple to have joint bank accounts for a long period and to show that it is the only account both spouses use, deposit funds into and pay bills out of. Couples who open a joint account and put a $100 in which stays in every month looks more suspicious than anything else, leading to the belief that each spouse has their own separate account which they use, not the joint one. Especially since officers know that fake marriage partners do not trust each other enough to actually share a bank account.
With all of that said, it is becoming more and more common in recent months for officers to issue notices to couples at the end of the interview which says that a decision cannot be made at this time and the officer has 120 days to make a decision. This just gives the officer time to adjudicate that case, perhaps have a supervisor review it and in many cases, issue an approval with a month or so. On the other hand, some couples often receive a Request For Evidence (RFE) to submit more marital documents, certified police reports and court dispositions for any criminal incidents or any other document the officer believes is missing to complete the case. In any event, if nothing is received within 90 days, it might be wise to contact your local congressional office to get assistance. This sometimes gets the case "out of the crack" and makes the officer either issue an RFE, schedule a second interview or approve the case. I hope this is helpful to you.
Question: my boyfriend is a green card holder since 2017 (through his aunt who filed for his parents). I recently came to the us to visit him and we heard through a friend that if we get married, I can stay here and file for my green card. We decided to do it, but I have a question about travelling. My sisters wedding is coming up in January and I need to go home to be a brides maid. If I file for my green card once we get married next week, will I be able to go home in January for the wedding?
Answer: Good question. It is very important for immigrants who are filing for adjustment of status (residency) in the U.S. to understand that once the application is filed, they cannot leave the U.S. until they receive their travel permit, called "Advance Parole". Under delayed Trump processing times, this is now often taking 6+ months to receive! If an immigrant leaves the U.S. after filing for adjustment, without the travel permit, the entire residency case is automatically cancelled. So, in your case, if your residency case is filed next week, it would likely take until May of next year to receive your work and travel permit. That means you will not be going home for the wedding. The other option is to leave the U.S. and come back for a visit after the wedding.
Question: hi I got my green card from my parents about 8 years ago. I met my wife a few years ago and got married. She had came here on a student visa then overstayed for 3 years. We want to file her immigration papers but I heard that since I just have my green card she cant get her green card through me until I get my American citizenship. I filed my citizenship papers last month, but we know it takes a long time and we are wondering if  I can go ahead and file for her residency and work permit now even though im not a citizen to get her started, then later once I get my citizenship, she will be eligible. We just want to get her papers in and get her work permit since she has been waiting all these years. What do you think?
Answer: No, not a good idea, since your wife must establish eligibility at the time the residency application (form I-485) is filed, not later during processing. If you were to mistakenly file her case now when she is not eligible, then to naturalize (become a U.S. Citizen) during the process, her application would not be approved, since you would have had to be a U.S. Citizen before she filed her adjustment of status application. The result would be that you would need to refile her application all over again, another $1,225 USCIS filing fees and likely even a referral to deportation. So be patient, wait until after you swear in as a citizen before filing for her residency.