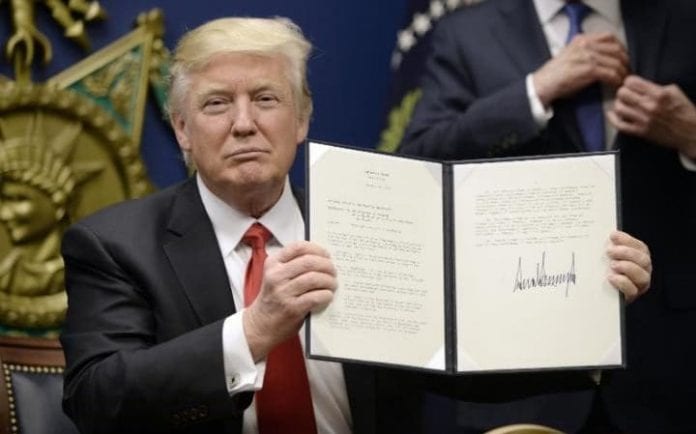 A lawsuit filed by immigrants harmed by Trump's Immigration Ban is moving forward in the federal courts.
The suit is in response to presidential proclamations issued on April 22, 2020 and June 22, 2020, by  Trump which suspend the issuance of immigrant visas to virtually all family and employment-based immigrants (with the exception for the spouses and children of U.S. citizens) as well as H-1B, L-1, H-2B and (most) J-1 temporary non-immigrant visas until at least December 31, 2020.
Many believe if Trump wins reelection, he will extend the ban indefinitely.
The fate of hundreds of thousands of immigrants and temporary visa workers hangs in the balance while the legal challenge by the American Immigration Lawyers Association (AILA), proceeds through the courts.  
The first hearing comes up on August 27, 2020, at the U.S. District Court for the District of Columbia with AILA requesting that the court issue a temporary injunction restraining the administration from enforcing the proclamation, requiring the Department of State to begin issuing visas which were halted due to the ban, while the case is litigated in court.
Twenty-two states and the District of Columbia filed an amicus brief in the case which argues that Trump's proclamations harm their residents. "The proclamations will, in fact, exacerbate the pandemic's destructive economic effects.
You can read more by visiting the website at www.Immigratetoday.com and clicking on the Immigration Newsletter link in the upper left hand corner or by visiting the enewsletter site at: www.americanimmigrationcentral.com
** Contributions to this Column are made by Attorney Caroly Pedersen, Esq. of the American Immigration Law Center