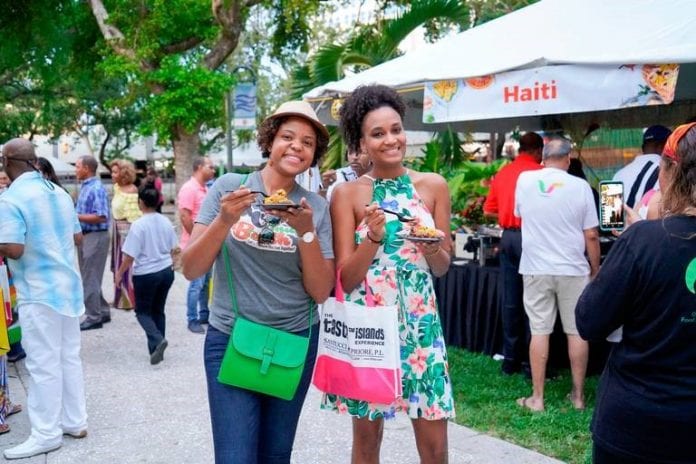 Boasting an amazing lineup of top entertainers, supported by an array of local talent, UNIFEST25, the longest running Caribbean Festival in South Florida, is poised to make 25 be its best year yet.
An entire weekend of cultural immersion and musical expression has the organizers of #UNIFEST25 excited about their upcoming festival, May 17th – 19th. Vincent Torres Park, in the "We Care" City of Lauderdale Lakes is ground zero for the ultimate celebration; UNIFEST is marking their 25th Anniversary of bridging cultures in South Florida and throughout the Caribbean.
The Honorable Hazelle Rogers, Mayor of Lauderdale Lakes, believes UNIFEST has created and sustained brand Caribbean in Florida admirably throughout these 25 years. She states, "UNIFEST is the official event to kick off Caribbean Heritage Month. I applaud the many volunteers who have stepped forward to make this the oldest celebrated Caribbean cultural festival in Broward County and appreciate them for the recognition they help bring to this wonderful event."  Unifest was chosen as the Best Multicultural Program by Synergy Summit for Cultural & Heritage Tourism for 2019.
The Greater Caribbean-American Cultural Coalition, City of Lauderdale Lakes and the Greater Caribbean-American Chamber of Commerce invite South Florida residents to experience the #UNIFEST25 effect.
Festivities kick-off Friday, May 17th with a FREE youth motivational workshop on financial literacy. The evening culminates with a 6pm Business Mixer and Sponsor Reception. Simultaneously, the finals to the much-anticipated Teen Sensation Live Talent Competition starts at 6:00pm. That cost is only $10 to attend.
The weekend celebration continues Saturday with a morning farmer's market followed by a first time CannUrban "Circle of Life" Agricultural Symposium. Learn about the do's and don'ts of the cannabis industry through a review of the Florida Hemp Legislation as well as a forum on Cannabinoid Medicine. Other topics include Urban and Organic Farming, Community Gardens, Export and Trade and much more. For all sports enthusiasts, the festival's Sports Explosion program runs from 10am to 2pm featuring pick-up games for basketball, netball, baseball and more. We will shift to the City of Lauderhill for the UNIFEST/CASA Soccer game at 7pm at the Sports Park on Oakland Park Blvd.
On Sunday they bring it all back to Lauderdale Lakes for a family fun day that kicks off with the battle of the marching bands, carnival costume parade, parade of countries and Haitian Flag day tribute, Kids favorite Moko Jumbies,  kids' zone, business exposition, Health Fair and culminates with the highly anticipated UNIFEST concert.
This year's line-up features:
The long awaited Night under the Stars with – Agent Sasco (AKA Assassin) – Grammy Nominated Artist ETANA – Culture featuring Kenyatta Hill – Leon Coldero and the Code 868 Band – Hezron – Stichez of 103.5 The Beat and The Code Red Band!
UNIFEST25 is brought to you by: The Greater Caribbean-American Coalition, The City of Lauderdale Lakes, The Greater Caribbean-American Chamber of Commerce and sponsored by Yellow Cab, Countyline Chiropractic Centers, FPL, Bank of America, Comcast, Donna's Caribbean Restaurant, Florida Medical Center, Waste Management, Jamaica National, Westway Towing, Bank United and Florida Lottery – the Official sponsor of the National Caribbean Heritage Month Essay Competition.
Tickets are only $12 and are available at local Caribbean business outlets, all of which are listed on the festival's website, or purchase directly online at www.unifestlive.org.  Patrons are encouraged to buy their tickets now as the gate price will be $20.
For more information on the #UNIFEST25 Experience visit www.unifestlive.org.