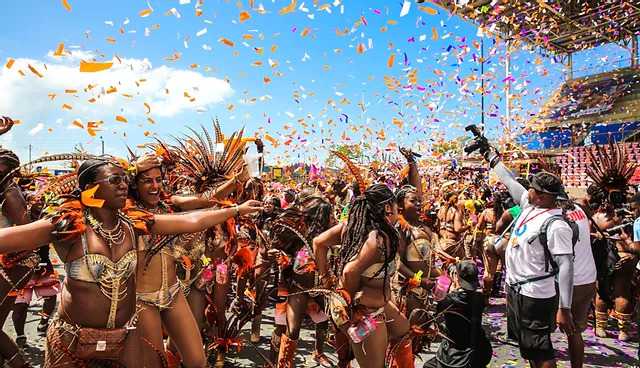 Trinidad and Tobago was one of the few countries in the Caribbean region to hold their annual carnival this year, but next year, they may not be so lucky.
Prime Minister Keith Rowley said that unless COVID-19 is no longer a threat to the island by Christmas, carnival in Trinidad and Tobago, scheduled for February 2021, is not on.
"If at this time in October, we are still in a pandemic, it would be madness to be talking about carnival in February," Dr. Rowley said at a press conference today.
He added that he sees "no future for carnival" in the months ahead unless there is a dramatic change in the COVID-19 situation on the twin-island. As of September 28, Trinidad and Tobago had 2,035 active cases and 72 COVID-19 deaths.
He said that carnival is the perfect environment for a drastic spread of the virus and thus, such an event, is not one that the island can host at this time.
Rowley also stated that while the decision not to host carnival next year will have negative economic effects for the country, he will not be putting the lives of residents at stake. "We can't hope to gain on that swing and die on the merry-go-round", he said.
As a ripple effect, revellers are expecting that Jamaica, which postponed its carnival until April 2021, will also decide not to host the event.