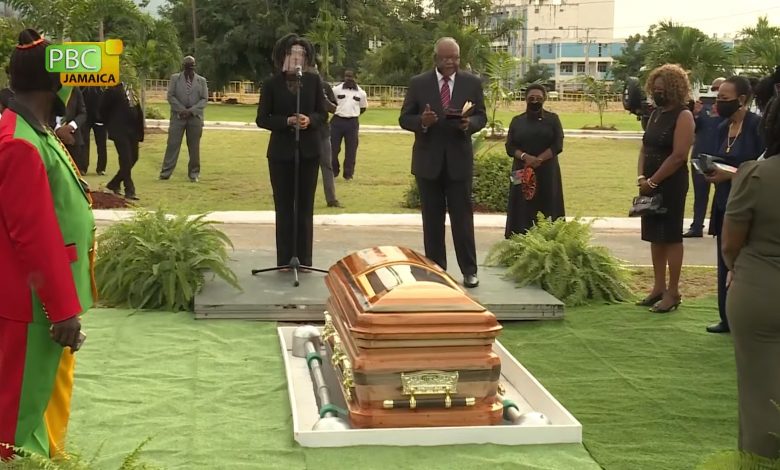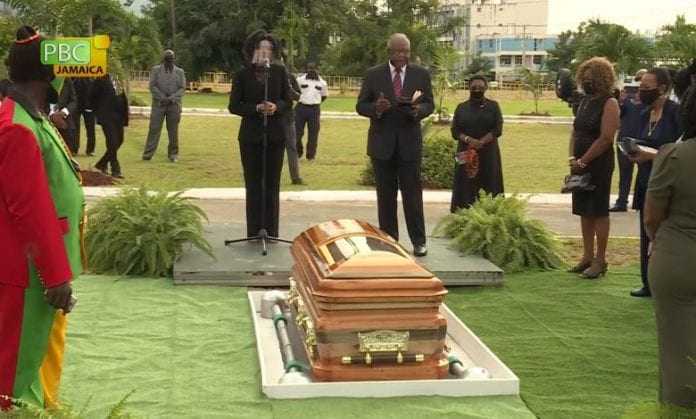 Reggae icon and frontman of the Toots and the Maytals band, Toots Hibbert was laid to rest at the National Heroes Park in Kingston on Sunday following a small interment service.
Hibbert died at the University Hospital of the West Indies on September 11 at age 77, after contracting the coronavirus.
The ceremony was attended by less than 30 people with a few fans viewing the burial from the outskirts of the park.
Musical tributes came from well-known members of the local entertainment fraternity including saxophonist, Dean Fraser; performing arts company, Nexxus; drummer, Bogo Herman; and singer, Demario McDowell.
Dean Fraser described Hibbert as "one of the real superstars out of Jamaica".
"His vocal ability was huge… better than the rest; and this is a real loss which can't be replaced," he shared.
The act of committal was undertaken by Pastor of Fellowship Tabernacle in Kingston, Rev. Merrick 'Al' Miller, and Dr Carlene Davis. Miller said Jamaica has lost an icon who has served Jamaica well, noting that "he means so much to so many of us all around the world".
"Let us not just look at the loss; it is real, it is part of the journey of life. But remember Toots [as] the daddy, the husband, the brother, the friend who you knew, and remember him for who he is… and give thanks for his contribution to life," he said.
Minister of Culture, Gender, Entertainment and Sport, Olivia Grange was also in attendance. She urged his family to honour the name of the cultural icon who has performed outstandingly over the years.
"He loved everyone and his family has a responsibility to show that warmth and appreciation to each other and to others who are not family," she said.
Sunday's interment follows an aborted burial at the Dovecot Memorial Park in St Catherine on October 15, after the burial order, a legal document required before a body can be interred, was not attained by his family.
Minister of Entertainment and Culture Olivia "Babsy" Grange then stepped in to secure a burial spot for the reggae singer at National Heroes' Park in Kingston, in the section reserved for cultural icons.
Toots was buried in the last burial spot in that section of the park — made possible due to the family of Charles Hyatt, Jamaican actor and broadcaster, who gave Hibbert's family his spot in the park.
Grange noted that interment in National Heroes' Park will suitably memorialise his contribution to Jamaica.
Hibbert's group, Toots and the Maytals, which was formed in the 1960s, was pivotal in birthing, shaping and popularising Reggae music.
The group's 1968 single, 'Do the Reggay', was the first song to use the word 'Reggae', which led to the genre's naming.