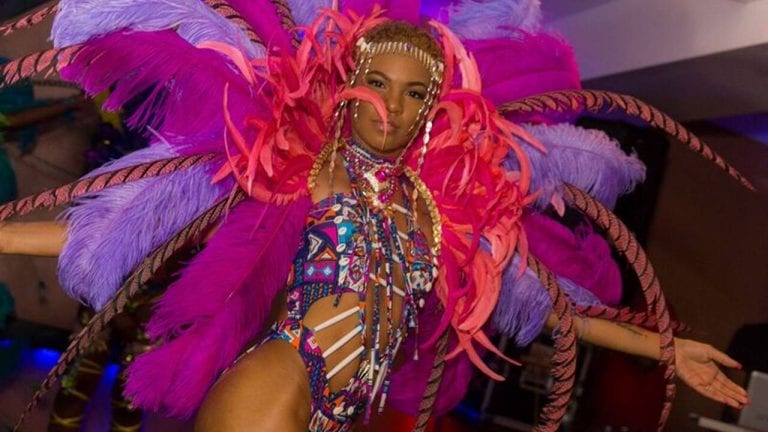 It may not have the international acclaim of counterparts in Rio, or Trinidad or Toronto, but Miami Carnival is right up there in terms of pomp and revelry.
Junior Carnival
The 33rd renewal of the annual fete kicks off on September 30 with a Junior Carnival at Central Broward Regional Park; it ends October 8 with the Miami Carnival Parade and Concert at Miami-Dade County Fairgrounds.
John Beckford
John Beckford is marketing director and a board member of Miami Carnival. This is his 23rd year involved with the event which he believes has grown considerably since it was first held in 1985.
"It has grown tremendously, but there is still room to grow more! It is remarkable the amount of tourists that come in for Carnival," he said.
According to Beckford, Miami Carnival long transcended its Caribbean tag and has become truly cosmopolitan. He said fans from Norway, Japan, Portugal, Germany and Italy have helped diversify the party in the last 10 years.
Bona fide economic e
arner
That growth, he noted, has seen the eight-day party become a bona fide economic earner for the region. He points to business picking up for airlines, local hotels and restaurants just before and during Carnival.
With the forces of nature putting a damper on things locally through Hurricane Irma, Beckford said Miami Carnival is even more important this year.
"I think the hurricanes have people wanting an opportunity to forget about all the trials and troubles this hurricane season has thrown our way."
Beckford was born in California but raised in Jamaica and Trinidad and Tobago. Calypso, soca and Carnival were a part of his upbringing. Since moving to Miami in 1985, he has actively participated in the city's Carnival.
Need more children participation
He would like to see the children and grandchildren of West Indians participating more in Miami Carnival.
"They participate in the Junior Carnival, but we do need to get more kids involved so that the culture is sustained for the decades to come. My wife and I make sure the kids participate each year for the Junior Carnival and we invite our friends and family to come out and support them," Beckford explained.
Three weeks after Irma
Miami Carnival is taking place three weeks after Hurricane Irma damaged sections of South Florida. Irma, followed by Hurricane  Maria, caused considerable destruction in the Caribbean islands of Anguilla, Barbuda, Dominica, and the British and US Virgin Islands.
As revelers party at the Miami Carnival, they'll have those affected by the hurricanes in their hearts.
"We are working with Miami Foundation and the Caribbean Strong hurricane relief efforts. As an organization, we have donated $5,000 towards the relief fund and individual members have given of their time, items and money. We will also be collecting $1 per patron at all events that will be donated to the Miami Foundation," said Beckford. "We are shoulder to shoulder with our Caribbean brothers and sisters, not just now during this hurricane relief effort, but always."
Miami Carnival 2017 itinerary
Saturday, September 30
Junior Carnival
Time: Noon – 10 pm
Location: Central Broward Regional Park-3700 NW 11th Place, Lauderhill, FL 33311
Admission: $10, Children under 10 are free with a paid adult.
Friday, October 6
Fantastic Friday – Noon – 4 pm-Location: Central Broward Regional Park.
4 pm -11 pm: Miami Carnival (King/Queen/Individual/Panorama Competition)
Admission — Online advance tickets; $15
Saturday, October 7, 2017
Miami-Broward Official J'Ouvert
Location: Central Broward Regional Park. Time:7 am – 3 pm
Admission: $25 Online pre-sold.
Sunday, October 8
Miami Carnival Parade and Concert
Location: Miami-Dade County Fairgrounds-10901 SW 24th Street, Miami, FL 33165
Time: 11 am – 11 pm
Admission: Online pre-sold – $30,
VIP Experience Carnival Day – $100.